joekano76:
November 28, 2013

The Illuminati often achieve their goals
by pretending to support the opposite.
It's counter-intuitive but they advanced
world government by supporting nationalism
in Canada. It boils down to, if you wish to control
the opposition, you have to lead it. 
  
At a meeting in Copenhagen June 10, 1931: Arnold Toynbee, "Director of Studies" at Chatham House, London, said: 

"It is just because we are really attacking the principle of local sovereignty that we keep on protesting our loyalty to it so loudly.
The harder we press our attack upon the idol, the more pains we take to keep its priests and devotees in a fool's paradise – lapped in a false sense of security which will inhibit them from taking up arms in their idol's defense….
We are at present working, discreetly with all our might, to wrest this mysterious political force called sovereignty out of the clutches of the local national states of the world. And all the time, we are denying with our lips what we are doing with our hands."  

By Henry Makow Ph.D.
(from April 22, 2010)

My original title was "Confessions of a Dupe." From the age of 18 to 40, I was an ardent Canadian nationalist and member of various "nationalist" groups, including Mel Hurtig's "Committee for an Independent Canada."  In 1968, I organized a speech for Hurtig (left) at Carleton University.  In 1988, when I was rich from Scruples, I contributed about $20,000 to opposing the free trade agreement because of the loss of Canadian sovereignty.

It's counter-intuitive but the leftist nationalist groups I supported were a front for the New World Order. Their leaders were actually internationalists. Mel Hurtig belonged to the Canadian branch of Arnold Toynbee's "Royal Institute of International Affairs." Abe Rotstein, Hurtig's co-chairman,  attended the 1971 Bilderberg Conference. Other so-called nationalists like Mel Watkins, Eric Kierans and Maud Barlow were left wingers. The Left is a front for the Communist New World Order, i.e. big government in the service of big business. The masses are bribed with "social services" and fooled by the "Left – Right" conflict. Both Left and Right serve monopoly capital.

Canada's socialist party, the New Democrats, is a member of the Socialist International, a Masonic Banker outfit. Their logo is a fist and red roses, Communist and Masonic symbols.

"Nationalism" in Canada blossomed in the wake of the 1968 Bilderberg Conference at Mount Tremblant. A leaked document outlined a plan where Canadian financiers would appear to own Canadian business, but in reality it would be controlled by international lenders, i.e. Illuminati bankers. Canadian nationalism was another psy op.

YOUNG MAN IN SEARCH OF IDENTITY

I was 18 in 1968 and "looking for my identity." I was looking for it because they had taken away God and religion. They had taken away gender (masculinity) and family. Naively, I sought my identity in "community."  First, I investigated Israel but sensed something wrong with Zionism. Then I devoted myself to Canadian nationalism, majoring in Canadian literature. Little did I suspect i was joining a phony opposition.

In the wake of the 1988 election over North American free trade, I attended a conference of Left-leaning nationalist groups in Ottawa. We had lost. The purpose was to decide on the strategy going forward.

Three things struck me as odd.

1) Fellow organizers here in Winnipeg, who were actually Communists who infiltrated the labor movement, didn't want me to go. I was puzzled that sincere activists wouldn't want to include all the talent (or even money) they could find.

2) I was struck by the demeanor of  the leftist professors and activists at the Conference. They didn't seem angry or disappointed by our loss. Quite the opposite. There was a palpable sense of smug satisfaction. They liked their "performance" and were content to return to misleading naive students. These pious people make over $100K "championing the poor" and "fighting the establishment."

Finally, 3) During the meeting I suggested some militant actions to continue the fight against free trade. The chair of the meeting, Maude Barlow, (left) who is still the chair of the "Council of Canadians" verbally sidelined me by promising to discuss the matter personally later. She never sought me out.

When I approached her, she said she was busy. l had been "finessed" by a pro.

CONCLUSIONS

Clearly the liberal and socialist "left" is part of the phony opposition. They don't represent the people. They are Masons and part of the Masonic two-step leading to banker world government.  The "establishment" is complicit in the enslavement of society.

                                                      Similarly in the US and Europe, all political parties are run by Masons and ruled by the Rothschild cartel. I doubt if any individual or group gains visibility unless they are puppets.

Our political and cultural life can be compared to the movie "The Truman Show." (left) We are the Jim Carrey character. Everything is orchestrated and "under control."

Certainly Ron Paul fits the category of phony opposition. He is a Mason. His wife is a Mason, Eastern Star. His daughters are Masons, Rainbow girls.

The John Birch Society does great research but apparently they were started by the Rockefellers who gave the founder a sweet deal for his grape juice company.

The purpose of the phony opposition is to co-opt the opposition and discourage any genuine grass roots political movement from starting. Their mission also is to fight trivial battles and distract us from the stealth establishment of world government. Remember the year the Republicans  spent trying to impeach Bill Clinton over Monica Lewinski? Government ground to a halt.

Do we have any real leaders? You can recognize them if they are marginalized and anathema to the mass media. Our real leaders are the people they slander, bankrupt and imprison or kill.

–

My source on Canadian Nationalism: "Rockefeller, Rothschild and Mel Hurtig: An Examination of the Committee for an Independent Canada"
a 1972 article by "The Canadian League of Rights."

–

(left, Ron Paul in the checkered pants, in the 1980′s.)

First Comment from Dan:

They've reduced nationalist consciousness to the level of sports.  Franklin Roosevelt liked to refer to himself as 'the quarterback'.

What a joke – to learn that Ron Paul's wife and daughters are Eastern Star.  I remember an internet radio host asked him point blank, "have  you ever been a member of a secret society?"  That was 2007.  Ron gave a little laugh and said, "I was a member of a fraternity in college, but that was just more like playing pranks on each other and horsing around".   That's not exactly an honest answer, but it sounds like one.
Now I see that the talk show host was in on it, because the way he asked the question left room to dodge giving an answer.  I really don't think Ron or any politicians goes on cold interviews.  Their handlers will require a list of the questions so they can prepare answers.  A media entertainer is in the position of weakness because they want to get hot or controversial names on their show.

Later I saw a video of Ron Paul on Morton Downey Jr's TV show back in 1988 when he was that year's Libertarian candidate.   Aside from being two decades younger, he displayed a completely different personality.  He was aggressive and hostile.  Too much contrast with the Ron Paul RELOVELUTION of the recent past.  He definitely playing a character, just like an actor. [1]

Ron was a pied piper who made people think he was a nationalist Constitutionalist when he's really a disciple of Ayn Rand.  Rand was Rothschild propagandist.  Next time you see a bumper sticker that says "WHO IS JOHN GALT?"  you'll know it was Philip Rothschild.  Rand was groomed by him before she was sent to America to preach the Rothschild evangel, with The Fountainhead and Atlas Shrugged. 

I was always the skeptical devil's advocate about so many conspiracy theories about the Rothschilds,  But when it was revealed that Ron Paul named his son after Ayn Rand, that was the straw that broke the camel's back.

By George Orwell | earthblognews | 01.09.2010

A few decades ago, there were thousands of independent media outlets in the US. Today in America, six multinational global media mega corporations run by six individuals control 96% of the content Americans see on TV and watch at the movies; read in books, magazines and newspapers, and hear on the radio.

Time Warner
VIACOM
CBS
Walt Disney
News Corp
General Electric

Click the link below to see the details of who owns what.

These 6 corporations own the major entertainment theme parks, movie studios, television and radio broadcast networks, cable and satellite channels, video news, magazines, book publishers, sports entertainment, integrated telecommunications and the communications satellites themselves, wireless phones, video games software, electronic media, internet, record labels and the music industry, and more.

Everything you believe, more or less, is delivered to you by a monolithic six individuals running these corporations. They play golf together. They plot and scheme together. They are members of the same clubs and organizations.  These cretins see the people, the citizens… as donkeys or Muppets who will believe anything. These demi-gods decide in advance what the donkeys should believe and what attitudes they should have about everything.

"Our job is to give people not what they want, but what we decide they ought to have."- Richard Salent, Former President CBS News.
12,700,000 Google References

"News is what someone wants to suppress. Everything else is advertising" – former NBC news President Rubin Frank147,000 Google References

"For better or worse, my company is a reflection of my character, my thinking, my values" – Rupert Murdoch297,000,000 Google References

"We are here to serve advertisers. That is our raison d'etre"  – CBS C.E.O. Michael Jordan  308,000 Google References

"We have no obligation to make history. We have no obligation to make art. We have no obligation to make a statement. To make money is our only objective" – Michael Eisner, CEO, The Walt Disney Co 364,000 Google References

"We are going to impose our agenda on the coverage by dealing with issues and subjects that we choose to deal with." – Richard M. Cohen, Senior Producer of CBS political news. 1,360 Google references

"We live in a dirty and dangerous world. There are some things the general public does not need to know and shouldn't. I believe democracy flourishes when the government can take legitimate steps to keep its secrets, and when the press can decide whether to print what it knows." – Katherine Meyer Graham, Washington Post publisher41,500 Google References

"People shouldn't expect the mass media to do investigative stories. That job belongs to the 'fringe' media." – Ted Koppel – (American broadcast journalist, best known as the anchor for Nightline) 2770 Google References

"The Central Intelligence Agency owns everyone of any  significance  in the major  media."–William Colby, former CIA Director, quoted by Dave Mcgowan, Derailing Democracy 167,000 Google References

Following this brief introduction is an attempt to enumerate powerful propaganda techniques being used on the American public and the world population by the corporate or so called "mainstream" (MSM) or mass media.

Having familiarized yourself with these techniques, you will be able to spot them as they are being deployed against you. The best way to counter propaganda is to understand the techniques and how they are used.

Framing [or re-framing] the debate

Debate a legitimate issue, and ostensibly have both sides represented, but instead on the continuum of opinion, have one from the middle and one from an extreme view and thus contain the debate to meet your ideological framing and goals. Alternatively, have a strong debater for one side, and a weak debater for the point of view you would like to suppress.

Framing (social sciences)

From Wikipedia:

A frame in social theory consists of a schema of interpretation — that is, a collection of anecdotes and stereotypes—that individuals rely on to understand and respond to events. In simpler terms, a person has, through their lifetime, built a series of mental emotional filters. They use these filters to make sense of the world. The choices they then make are influenced by their frame or emotional filters.
Address

Alternatively, the power of the media can re frame the entire context of a debate if desired.

Example:  a nuclear accident has occurred.

Instead of debating the effects of radiation release, float the idea using one of your "experts" or shills that radiation is good for you. Thus re frame the debate to whether or not radiation is good for you instead of how much it will take to cause cancer and disease.

Example:  re frame a debate about torture by instead of debating the legality or morality of torture, debate the effectiveness of torture techniques.

Programming the viewers attitudes

This has become a very widely used propaganda technique.  Cover a story, complete with your ideological spin, and then follow up with interviews of  "ordinary people" who support your point of view but frame it as the popular point of view or the only point of view. If you have to do 1000 interviews to pick 2, the viewer never knows. The viewer walks away with a powerful form of sub conscious attitude programming as they hear the propaganda point regurgitated by someone "just like them". This same technique can be used on letters to the editor, emails to TV news hosts, or wherever else cherry picking of public opinion can be conducted without tipping off the viewer, reader or listener. This powerful technique which is basically fraud, if deployed for long enough with consistent messages, can change an entire culture over time.

Distraction

Instead of covering stories that matter, cover irrelevant, trivial stories about entertainers or celebrities and blow them up into grand productions so you don't have to discuss anything that really matters, or when something happens that you don't want to discuss but ordinarily would be forced by popular opinion to discuss, generate a distraction of your own sensational making which you discuss instead. By using the volume and coordination technique, the media monopolists can entirely obfuscate or bury important stories and issues of their choosing.

Group think

TV programs often revolve around groups of people delivering the content or opinion because people programmed not to be able to think for themselves instinctively believe groups promoting a certain opinion more than one individual. They all nod their heads in agreement with whatever propaganda is to be pushed on you, and the idea is that you also will nod your head like a brain dead zombie.

This can all be punctuated by "experts". The group of "experts" will collectively come to the "correct" conclusions for you so you don't have to think for yourself, even if you still can.

Guided Interpretation for the reader or viewer

In this technique, a journalist or anchorman will tell you what someone else said.

In some cases, quotes will be taken out of context, but in many cases an entirely concocted version of what was said will be passed off as the truth to an unsuspecting reader, listener or viewer.

What was actually said will not be referenced, because if the viewer or reader has access to what the actual content was, it exposes the fraud. That being the case, this technique is dangerous, because if the reader or viewer does have access to the source, the propaganda becomes apparent leaving distrust.

Fluff and ice cream cones

Everyone loves an ice cream cone. Run feel good stories about puppies and teddy bears. Regardless of what really happens or the actual state of affairs, convey the message that all is good, America is great, and things are the same as they always have been. If cities decay, just don't shoot wide shots of those cities any more.  Always project a disneylandish, cartoonish, surreal version of reality.

Leverage what people like and what people are compassionate towards to build  trust and leave the viewer feeling happy and complacent. Most importantly, establish trust and goodwill in your enterprise. Do everything necessary to give it the appearance of legitimacy no matter how fraudulent it is.  Always.

Artificial reality

By framing the entire programming of the network, and by subtle editorializing over news stories, you can create an artificial reality, posing as the truth.

As a media mogul, you drive the programming and choose what to cover and how to cover it through your upper management, programming and editor selections. As a viewer, is is critically important to remember that every word read comes from a teleprompter, and the people who write, edit and select the copy are the ones actually delivering the content. The people who actually read the news to you are in that position because they are experts at reading propaganda and sounding convincing while doing it.

"For better or worse, my company is a reflection of my character, my thinking, my values" – Rupert Murdoch

Good looking, likable, trusted newscaster:

"here is a story about someone who did the right thing".

According to whom? The programming director?

Ex:  xyz is a desired reality or propaganda point….

Good looking, likable, trusted newscaster says on the most widely watched news channel in America:

"I believe xyz and I think the majority of Americans are right there with me".

Not.  This is pure propaganda in it's most overt form.

"Never again will you be capable of ordinary human feeling. Everything will be dead inside you. Never again will you be capable of love, or friendship, or joy of living, or laughter, or curiosity, or courage, or integrity. You will be hollow. We shall squeeze you empty and then we shall fill you with ourselves" – George Orwell

Direct programming

In this method, a story is covered with the specific intent of a viewer walking away holding a desired point of view. The actual coverage of the story as compared to the truth could range from slightly true to entirely untrue. The story is merely a tool to achieve an end result.

Special interest ads posing as news stories

In this technique, a special interest advertisement will be crafted as if it is a news story and presented as such. Only the astute viewer will be able to spot the fraud.

Video news release

From Wikipedia:

A video news release (VNR) is a video segment created by a PR firm, advertising agency, marketing firm, corporation, or government agency and provided to television news stations for the purpose of informing, shaping public opinion, or to promote and publicize individuals, commercial products and services, or other interests. In this way, VNRs are video versions of press releases.
Address

The big lie technique

Tell a lie so large that no one will question the authenticity because of the size of the lie. This is a time tested, proven propaganda technique and used by the most infamous of  media controllers and propagandists.

Big Lie

From Wikipedia:

Omission

This is a simple, straightforward and effective technique. For news that doesn't fit your agenda, or news that might cause your advertisers or special interest supporters to withhold support, for news that might not fit with the overall story line and talking points… just don't cover the story. Alternatively, if a high profile person carries an opinion or message you would like to suppress, don't ever invite that person as a guest. Since you and your peers didn't cover it, it didn't happen.

This very powerful tool combined with the volume and coordination technique gives a media mogul the ability to decide for everyone else what is and what is not important. Omission is often combined with the distraction technique.

Volume and coordination

This is the opposite of omission. The goal of this technique is to create broad awareness of a propaganda point through a media deluge. This is often punctuated by many or all of the big six joining in unison to promote or hype the same propaganda point, idea or story. In this way, even a small or trivial item can be boosted to the forefront of collective consciousness. If desired, through TV, Magazines, movies and sitcoms, any point can be focused in the forefront of the mind of the population. This technique can be used effectively for short term or more importantly for long term results. As with many techniques in this guide, this technique becomes more effective the more consolidated the media becomes.

Humanization and de-humanization or personalization and de-personalization

If you show dead bodies it generates a reaction. If you humanize a story, you generate sympathy for the victim. Alternatively if you avoid humanization or dehumanize atrocities or awful acts, you can avoid public sympathy being created. This technique is often used to report on war and decide on behalf of the viewer or reader who are the "good guys" and who are the "bad guys". It doesn't have to be used in wartime however. Propaganda pieces can be run to humanize bad guys or dehumanize good guys. This technique can and often does go so far as to frame a villain(s) as a victim(s) or vice versa. This is a very powerful technique which has been used with great effectiveness. Friends of the media are good. Enemies are bad.This technique alone can accomplish that goal when used by a skilled group of propagandists.

Friendly fire

Repeatedly have as guests, people who strongly support your causes, or alternatively have weak debaters appear to represent causes you don't support. A weak debater combined with a hostile interview can decimate a legitimate topic of debate or point of view.

Historical revision

Omit unflattering feedback and generate your own positive feedback. Dead people and historical events are a prime target for historical revision in news, movies, mini series, or any other venue where a fictionalized account of the past or a past personality can be configured as truth by the network, studio or publication.

"Who controls the past controls the future. Who controls the present controls the past." - George Orwell

Winning the viewer

Attempt to foster goodwill and viewer loyalty by covering fluff stories using likable or attractive people and personalities in a way that ordinary viewers or readers can identify with. In this way, people are more likely to swallow the dope. This extends to using disaster and tragedy for shameless self promotion, ratings boosts, and leveraging of the media empire. Ideally, the consumers of your propaganda will love you as you program them.

"The ideal set up by the Party was something huge, terrible, and glittering—a world of steel and concrete, of monstrous machines and terrifying weapons—a nation of warriors and fanatics, marching forward in perfect unity, all thinking the same thoughts and shouting the same slogans, perpetually working, fighting, triumphing, persecuting—three hundred million people all with the same face." - George Orwell

Emphasis and repetition

Cover stories which match your agenda over and over and over… and over. People will remember repetition and will come to believe anything if it is repeated often enough.

Shills

Invite often, people with so called "credentials", who pose as "experts", "professors" or other lofty titles who support the network point of view as if it is the truth. Often, these so called experts will have a financial or career interest, or some other political or ideological affiliation regarding their point of view that is not disclosed. The Wikipedia entry below concentrates on "selling goods or services". It is imperative to note that the "goods and services" could include a point of  view, or an ideology, or a political, social or religious position.

Shill

From Wikipedia:

A shill is person who is paid to help another person or organization to sell goods or services.
address

Gatekeepers

Employ "trusted" personalities who pretend to be on the side of exposing media or government corruption and who pretend to represent the common citizen but who is in fact, dealing sophisticated propaganda.

Gatekeeper

From Wikipedia:

A gatekeeper is defined as someone who controls access to something. It also refers to individuals who decide whether a given message will be distributed by a mass medium.
Address

Repeating a lie

George Orwell along with many infamous propagandists have said that if you repeat a lie frequently enough, people will take it to be true.

Telling the truth

If the media selectively tells the truth on points where an ideological agenda or sponsorship is not at risk, that opportunity can be used to tell the truth and gain viewer confidence. It is critically important to occasionally tell the truth in order to maintain credibility or legitimacy.

Fogging an issue

Sometimes special interest groups or sponsors will have an interest in making sure that as few people pay attention to an issue as possible, or alternatively that an issue is of little importance. A good propagandist can write a long, nonsensical article or offer a confusing video segment for the purpose of confusing the viewer or reader and obscuring any real issues through confusion or lack of interest. This technique can be used when the story is too big for the distraction or omission techniques.

Vilification and character assassination

This is an important tool that is often used to keep politicians in line by fear and intimidation of what they know has already happened to people with the "wrong" opinion. People or personalities whose opinion or positions are to be suppressed are subtly (or not so subtly) vilified and sabotaged, usually by over blowing a trivial issue relating to something people are sympathetic to. Vilification is most effective when used subtly and over a long period of time, so the audience or readership becomes slowly programmed as to who is "good" and who is "bad".  A broad array of techniques can be used ranging from hiring investigators to "dig up dirt", then using the volume and coordination technique. The "He Said, She Said" technique is also employed for character assassination.  Using this method, the author or newscaster can cast the backlash to someone else and say something they know isn't true, or isn't fair, but they want to say it anyway. As a media mogul, your enemies become the people's enemies and your friends become the people's friends.  You can eject a politician or shame a public personality. This is an extremely effective and important arena. See also "character assassination via the question mark" under "cooking the headlines".

Keep only team players

If a newscaster, commentator or journalist or editor has the wrong opinion, fire them and replace them with someone who has the correct opinion. The looming threat of un-personing acts as a powerful compliance tool for field reporters and editors. During the past several years in America, there have been a lot of high profile corporate reporters, anchormen and anchorwomen who have been un-personed within 24 hours of uttering the "wrong" opinion. Media mogul pimps hastily un-person rogue reporters because it has a chilling effect on the remainder of their stable of whores.

Embedded editorial views in news stories

In Journalism, the editorial page is where opinion is supposed to be expressed, but editorial views can be subtly introduced into "news" to program the viewer or reader.

As a media consumer, look for opinions which are stated as if they are fact. Facts can be substantiated, opinions cannot.

Also, be on the lookout for subtle inaccuracies,  or  a dismissive tone. Alternatively, editorial views can be injected into news by subtly misstating a topic, often a serious one, and pretending any objecting or concerned view of the treatment of the topic is silly, unrealistic, or just not necessary. This can become related to deciding who is sane on behalf of the viewer or reader.  The more subtly these opinions and distortions can be substituted for facts, the more powerful the propaganda tool of editorialized news. This technique can be punctuated or made more potent by keeping in line with your friends in Government who echo the same views as truth.

The largest and supposedly most respected media outlets in America today routinely sell editorial views as news. Corporate media journalism in America has morphed from informing the public, into something entirely sinister. In spite of this, most Americans remain in the dark as to the fraud and advanced PR techniques being hoisted upon them.

Lies as truth

Run  a story or headline that you know isn't true to support your point of view. In a subtler form, mistranslate or misquote to suit. Alternatively, publish or sponsor polls intended to give a desired result.

Deciding who is sane on behalf of the viewer or reader

Portray points of view you would like to suppress as extreme, crazy, dangerous or not legitimate. If necessary, call in one or more of your "experts" for emphasis.

This effect can be multiplied by ensuring that members of the audience, even though they may have all collectively come to the same opinion,  if it is not the desired opinion, you ensure that each viewer believes they are crazy and alone in holding that point of view.  This is a potent technique used to form "mainstream" opinion.

Furthermore, as one of the six media owners, you can leverage the "correct mainstream opinion" by "behavior placement" in your sitcoms, magazine articles, and on the radio. In behavior placement, one out of your stable of celebrity actors holds certain behaviors, ideas or attitudes that are either condoned or maligned by the rest of the cast. This could be an attitude, an opinion they hold regarding anything, a product they use,  ideas about religion or anything else.

Americans have become enamored with celebrities from decades of Hollywood propaganda. We have been conditioned to want to be like them. Celebrity behavior placement is a very, very powerful tool in the media owners arsenal.

Advertising as news

Run goodwill stories about advertisers, or for that matter about your parent company, as if you are covering news or human interest stories. Effectively as a media mogul you can have free stealth advertising throughout your enterprise. If you own a theme park, have your news division do a "story' about how great the theme park is. Punctuate that by cherry picking interviews and broadcasting them in the segment so viewers can hear it from others who are "just like themselves".

The hostile or friendly interview

Interview people whose views you support in a friendly manner. Interview people whose views you would like to suppress in a hostile manner. This technique is most effective when kept low key. A variation of this technique is to invite a guest for an "interview", then have an aggressive personality talk over them the whole time and repeat as truth things they never said or things they said out of context.

A more advanced variation of this propaganda technique is to invite someone and label them as an "expert" or "professor" or any favorable handle for a "friendly" interview who does not well represent a cause or issue. The important distinction here is that the viewer sees a friendly interview and yet walks away unimpressed by the point of view.

Humor as a propaganda tool

Feature comedians who support your point of view, ideological or religious agenda.  As a media mogul, it's easy to get the Muppets to laugh as you deride and attack your enemies with so called humor from your stable of "comedians".  Use this "humor" for character assassination, vilification or to punctuate your propaganda regarding who is sane and who isn't. If you tightly control your stable of prime time comedians,  people will only laugh at what you want them to laugh at. If a comedian in your A list isn't with the program, then they disappear forever into obscurity.

Unflattering (or flattering) handles

Corral an entire group of people into a pigeon hole, by crafting handles that carry positive or negative connotations.

Examples:

He is a "conspiracy theorist" (negative connotation) used to tar anyone who contradicts or attempts to expose the propaganda of the party line.

He is a "goldbug" (negative connotation) used to subliminally encourage the idea that someone favorable to owning gold is a kook or single minded extremist.

A "truther" – negative connotation label applied to any person who questions the government version of 911.

A "right wing (left wing) extremist" – to portray a given point of view as extreme, whether it is or not.

Use the power of words to emphasize or de-emphasize acts or information

The crowd was "peppered" with hellfire missiles.

Trusted anchorman – "They criticize us for using enhanced interrogation techniques like waterboarding" *. MSNBC 2/22/2010

*Please note that waterboarding is currently defined in international law not as an "enhanced interrogation technique" but as torture. The United States put to death Japanese commanders accused of waterboarding. The public is not OK with torture, so you just re-define it as an "enhanced interrogation technique", and it's fine.

Collateral damage – when innocent people are killed in wartime, a suitable, soft term is needed. If an army accidentally inflicts collateral damage, even if that means killing scores, hundreds or thousands of innocent people, a simple two word term called "collateral damage" makes it OK.

Divide and conquer

Create simple minded divisions between groups of people to keep them distracted and arguing among themselves over mostly trivial issues. Use black and white, good and evil, and particularly the faux left and right divide. Leave no room in the middle for discussion as if all opinions and issues are binary. When events happen, don't ever discuss actual causes. As a media owner, you have your employees discuss the event, and make up the cause in your programming department.

Using anonymous sources

Generate "news" using anonymous sources. This technique could range from mis-quoting, to outright fabrication and lying such as an anonymous source that is entirely fictional and created to generate a certain reaction or artificial reality. Anonymous sources are used heavily in the US media to lay the propaganda groundwork and to manufacture the popular consent for wars of conquest and aggression.

Using guided imagery

This is an advanced technique which is now pervasive in all PR, advertising and corporate programming as well as central banking.  The idea is a takeoff on the idea popularized by George Soros which is that "markets influence events they anticipate." By the same token, there is an assumption that if the people are told something as if it is true, then it will in fact become true. You could call this molding public opinion. An example of this would be saying as if it is fact, "70 percent of the country is in favor of xyz". The idea is that this repeated, will have the effect of causing the public opinion to actually be that. Another would be "we have green shoots" or "the country is out of the recession", with the idea being that if you state this as fact, then people will have more confidence and spend and it will become true.

Using music, lighting and effects

Music and lighting effects can be powerful promoters of feelings and emotion. Both are heavily employed, and deployed against the public. For example, when promoting the party line, be sure to have the music set to create all the right feelings and emotions. Wave the flag. Set your color scheme to red, white and blue. Create emphasis by dramatic lighting or by talking loud and fast or soft and somber.

The privilege of being a media mogul means having your personal points of view represented and delivered by people who are "just like" the audience to be programmed.

Fabricated evidence

This technique is practiced by promoting as self sourced or repeating "evidence" that could range from non existent to fabricated. This could include doctored photographs to include, exclude or exaggerate information, audio recordings and video productions, as well as dossiers or written documents. Any or all of which are promoted as "the truth" though they may in fact have only some basis in truth or be entirely fabricated. It could in fact have been an entirely paid for promotion.

The preemptive strike

A journalist, anchor or interviewer  attacks at the very outset of the article or segment with the "acceptable" view of the topic, prior to the topic. This is a brute force technique and is easy to spot. It usually involves some sort of angry tirade.

Leveraging the media empire

The media empire can be used by the parent company for advertising, propaganda and goodwill. This is a very broad arena where subtle or overt techniques can be used.

As a multinational media mega corporation, you can use your music empire to promote your viewpoint or more importantly, eliminate alternative points of view. If the musicians on your record label step out of line, quietly retire them. Sign acts that for whatever reason, have a message which you personally like.

You can advertise your theme park in the name of news. You can interview people who wrote books you published, or interview people who produced movies for a subsidiary. You can promote your ideals with a consistent message throughout your subsidiaries and enterprises. You can promote or demote points of view you agree or disagree with. You can use behavior placement in the sitcoms, movies and other programming arenas to produce a consistent message of your choosing.  As media empires become ever fewer, ever larger, and ever more powerful, this tactic becomes more and more potent.

Serialization of a related chain of events and the memory hole

This technique works to reconcile incompatible truths by deconstructing all events to a serial chain, and discarding all past information unless not doing so proves particularly useful. This is what George Orwell referred to as the "memory hole".

If you remember the past version of the truth, then often the current version of the truth is not compatible with that version of the truth; therefore there should be no memory of the past unless it is a reverse engineered version. Otherwise, incongruence is generated.  At least the news isn't covering it. That's the point.

You are supposed to forget the past and concentrate on what you are being told today. It's all a serial chain of sound bites and propaganda intended and engineered to give desired current results. There are no causes and effects, only an unrelated serial chain of events.

Memory hole

From Wikipedia, the free encyclopedia
Address

Cooking the headlines

Headline tickers offer endless opportunities for revisionist or deceptive news and fast, efficient propaganda programming. There are more people reading the headline tickers than are following the actual stories. For example, hundreds of people in an airport may be just following the headline ticker… People receiving a news stream on the internet may be only looking at headlines. Therefore, if you can cook the headlines you effectively get "propaganda leverage". Furthermore, people remember the headlines without necessarily following the actual story;

technique #1. – deceptive headlines designed to convey a certain message, but based on an actual event

technique #2 – false headlines ie "WMD found in Iraq". Over 70 percent of the US population came to believe that weapons of mass destruction were found in Iraq, and the reason is that headlines were running which repeatedly made that claim, although it was entirely untrue.

technique #3 – embedding propaganda as reasons in headlines, ie "stocks soared today because… (made up propaganda reason follows)"

technique #4 – overplay some headlines and underplay other headlines to decide on behalf of the viewer or reader what is important

Repetition and trust

There are 300 million Americans in the United States and yet spanning the entire corporate media, the people invited on as regulars by the big six could fill a gymnasium. The point is that if "trusted" sources are developed and cultivated by the corporate media, people will come to believe what they say, regardless of what they say or how wrong they have been in the past.

Propagandists are held out by the corporate media to the public as "experts" who do not represent the centrist views of the majority of Americans, have been wrong about nearly everything they have ever said, and these people are never held to account. At the same time, people who have been correct or people who have views that represent mainstream America remain off the people's radar, never or rarely invited as guests except maybe for a hostile interview.

In sum total this technique can be used to generate a heavy handed dose of artificial reality.

Subliminal messages

Anything you say while wearing an American Flag lapel pin is patriotic.

The topic of subliminal messages could probably justify a post in itself. In short, at the subliminal level, advertisers and the media like to link things together. In general, they want to link positive things, things you want to be, things you see yourself as, things you support, things you desire or desire to be, to themselves, to the dope they are pushing, or to their advertisers. Music, lighting or sounds can be employed to create subliminal hypnotic effects. Behavior placement can be used for subliminal effects. If they are doing their job well, you will never even be aware it's happening.

Re-framing the question

By re-framing the question or subtly altering the question, or even by the possible answers offered to the question, a media enterprise can move the discussion to a different realm or even change the answer. This technique is often used for poll results to be used as propaganda. It can also be used to alter the subject of a debate.

Engineered reality

Using this brute force technique, camera angles, staged events and engineered real time and post production effects can be added to a video feed to dramatically alter the viewers perception. With the correct camera angle, a small crowd can be made to seem large or vice versa.

If your media company would like to minimize or maximize a protest to suit your ideological agenda, it can be covered using a camera angle minimizing or maximizing the crowd, along with a suitable dialogue which confirms the selected camera angle and desired viewer take away. This can be followed up using other techniques such as cherry picked interviews with participants to deliver whatever message is desired.

Using a laugh track you can program the viewers in terms of what is perceived to be funny. Other audio effects can also be added. Real time audio and video production techniques can augment or add elements to a video feed that weren't present in the un-doctored feed.

Investigative journalism (or lack thereof) as a weapon or a tool

Using the guise of investigative journalism, corporate media can either bag a victim or let a friend off the hook. This can be used on politicians, people in the public spotlight, or anyone whose views are to be suppressed or promoted.

Of all the controversy surrounding 9/11, one of the most mysterious aspects is that there were very unusual large option bets placed prior to the incident which paid hundreds of millions, if not billions to the account holders who placed those bets. By law, every account holder who places a trade on a US exchange is known and can be easily traced by any federal law enforcement or regulatory body. To date, almost ten years after the event, these profiteers were never identified and there was never any effort by the corporate media using investigative journalism to force the disclosure to the American people, when there easily could have been. This is a glaring example of a lack of investigative journalism being used as a tool and corporate media complicity in nefarious, treasonous deeds.

"People shouldn't expect the mass media to do investigative stories. That job belongs to the 'fringe' media." – Ted Koppel – (American broadcast journalist, best known as the anchor for Nightline) 2770 Google References

Leading the viewer or reader

This is a powerful, simple technique which is used pervasively to introduce editorial content into news. This works by leading the viewer or reader in a subtle way to a pre-defined conclusion, or to make the subject look awkward for disagreeing with propaganda pre-established by the host.

From the newscaster to the interviewee:

Don't you think that (thing to be agreed with follows).

Wouldn't you agree with (high profile "expert" who has never been correct about anything and returns every week to spew propaganda) that (xyz propaganda point).

I know I (propaganda point), what about you?

Most Americans believe (propaganda point) what is your opinion?

Fewer and fewer people (propaganda point).

Everyone wants (propaganda point).

The best case is (propaganda point).

Planting seeds of doubt

Character assassination via the question mark. This is a very powerful technique which can be used for character assassination while avoiding lawsuits. The way it is done is to pose outrageous and libelous character assassination as a question, and thus plant seeds of doubt in the mind of the viewer or reader. This is best illustrated by example:

Ron Paul: Terrorist?

Token Equal Time

The goal of this technique is to create an appearance of fairness. It consists of an article or video segment written or broadcast with entirely one point of view, then at the end a meager statement from the opposing view is mentioned, then immediately refuted. In this way the reader absorbs the intended point of view while at the same time believing the topic has had fair treatment.

The "May Have" Technique

The words "may have" provide endless opportunities for programming a zombie audience.  This is a form of character assassination and similar to character assassination via the question mark.

"Iran may have committed a cyber-attack on the BBC"

"AP: Iran may be cleaning up nuclear traces at military site"

"BBC News – Iran 'may boost nuclear programme', diplomat warns"

The double-talk "may have's" convey the LIES (but with plausible deniability):As a viewer or listener, you should be acutely aware of the use of the words "may have"  by the media propagandists.

Sex sells news

Pasty faced bimbos with silicone cleavage, bubbly personalities and enough botox to immobilize cattle… as fake as the half baked teleprompter propaganda they're serving up to a nation of  300 million Muppets.

It doesn't really matter what they say, and no one really cares… because the men aren't listening.  This is why programs which cater to a male audience like financial news channels are stacked with stacked bimbos who couldn't tell a debenture from a derivative.  Why else would anyone listen to a casino operator pimping their casino day in and day out?  Men will go so far as to watch with the sound muted. It's a cheap trick to gain viewers who otherwise would be disinterested in the endless, incessant propaganda pitch.

Enough said.

In total, when these potent techniques are used synergistically, the entire fabric of a society can be guided, shaped and molded. Your only defenses are awareness and even better, turning it off.

Well, I guess it was only a matter of time, but the IRS is coming after Claire and I over some back taxes which we simply do not have the money to pay. No doubt they are looking to go after everyone else trying to stop the rush to war with Syria. Our PayPal account has been seized, so don't bother sending in any more donations; send it to RBN.

We have endured this harassment for many years, but I can no longer remain silent, nor should anyone who is dealing with these issues.

In all good conscience, I cannot pay taxes to a government that ignores the will of the people and usurps their wealth to fund wars, bail out bankers, and support foreign governments, while allowing this nation to whither away.

More than that, I have satisfied myself that the 16th Amendment did in fact fail ratification and that the income tax and the Federal reserve are unconstitutional and illegal. In this age of lies about Saddam's nuclear weapons and Assad's chemical weapons, Americans are probably ready to accept that the same government also lied about the 16th Amendment in order to steal their money.

I don't know how this will end. We could wind up homeless, and certainly it may mean the end of whatreallyhappened.com after almost 20 years.

I have been fighting against this government ever since they wrecked my career over the Vince Foster case. It has been very hard through the years and we understood it could likely end very badly.

I did not wish to burden the readers with my personal problems, but the fact is I cannot bring myself to cooperate with this illegitimate government, even if I had the means to do so, and going public seems my only option now.

Today, we are hearing that the Infernal Revenue Service has been targeting political dissidents to a far greater degree than was previously exposed. Going beyond merely delaying tax-exempt status for Tea-Party, Occupy, and conservatives in general, donors to GOP candidates like Mitt Romney have been hit with disproportionate numbers of audits.

All America is now aware that the IRS is acting illegally. After all, such political targeting was an article of impeachment against Richard Nixon. So the time has come to take the discussion to the next level. Is the IRS, clearly acting illegally, itself legal? and the answer is "no", it is not. The Constitution forbids direct non-apportioned taxation of the people. An earlier version of the Income Tax was struck down by the United States Supreme Court on those grounds.

The Federal Reserve (itself a clearly unconstitutional usurpation of the money-creation authority vested in Congress by the Constitution) and the IRS claim that the passage of the 16th Amendment allows an income tax, but there are several problems with that claim. First and foremost, the 16th Amendment failed ratification! The necessary 3/4 of the states did not ratify the Amendment. Requests for proof that this Amendment was actually ratified are ignored. The IRS considers their enforcement actions the only legal reply they are required to make. And judges in tax courts (who are funded from tax revenues) inevitably refuse to examine the issue and simply declare from the bench that the Amendment was ratified, a power and authority not granted to judges under the Constitution.

There is one notable exception to this judicial legerdemain, and that is judge James C. Fox, who stated quite clearly in the court record for Sullivan Vs United States that the 16th Amendment, on examination, failed ratification. Sadly, however, that was not a tax case, and the judge mentioned the non-ratification of the 16th Amendment as justification for the enforcement of laws that may not have legally been passed, but were presumed valid through long use (i.e. we got away with it this long, so why should we change it now).

Yet another problem with the 16th Amendment is the United states Supreme Court, which ruled in Stanton vs Baltic Mining that the 16th Amendment, even if ratified, did not actually grant any new tax authority to the US Government. For one thing the original Constitutional prohibition against a direct non-apportioned tax is still in effect because it was not explicitly repealed by the hastily-contrived 16th Amendment.

So here we are, with the IRS clearly breaking the law, acting illegally, for all America to see, which is why this is a great time for activists to take the public discussion to the next level and ask if the IRS itself, and its master, the Federal Reserve, are actually legal under the Constitution.
PLEASE REPOST THIS EVERYWHERE!

October 5, 2013

Under Presidents Bush and Obama, the US national debt has risen from six to 17 trillion dollars in just 11 years!  But debt is not the real issue. Illuminati politicians might upset the apple cart for political reasons.


by Henry Makow Ph.D.
( from July 24, 2011)

Until recently , the markets were trading higher on robust corporate earnings and the complacent assumption that the US couldn't possibly default on its debt.

This is an assumption I do not share. After all, we are dealing with the same shady characters who gave us 9-11, Newtown and Boston. They gave us the 2008 credit crisisby removing all regulatory supervision.

And that's just recent history. The Illuminati bankers are responsible for all wars and depressions. These are mechanisms by which they concentrate power and wealth in their own hands and enact "social change" leading to world government tyranny.

So why wouldn't their puppets default? The Illuminati motto is order out of chaos, isn't it!?

For a New World Order, they need chaos. They need to destroy the US dollar and credit worthiness in order to institute a new one-world currency.

They need to destroy Americans' faith in democracy in order to bring in a new level of international government. They need to disrupt the economy and cause depression in order to make people so desperate they will accept any solution. And they need to make all this seem natural and inevitable.

"I think we're going to slide into intensified social conflicts, social hostility, some forms of radicalism; there is just going to be a sense that this is not a just society," Zbigniew Brzezinski told MSNBC July 6, adding that civil unrest would begin when the lower middle class becomes severely affected by the economic fallout and rising unemployment.

In a 1970 book Between Two Ages: America's Role in the Technetronic Era, that seems prescient today, Brzezinski wrote: "The technetronic era involves the gradual appearance of a more controlled society. Such a society would be dominated by an elite, unrestrained by traditional values. Soon it will be possible to assert almost continuous surveillance over every citizen and maintain up-to-date complete files containing even the most personal information about the citizen. These files will be subject to instantaneous retrieval by the authorities."

ACCOMPLICES IN OUR OWN ENSLAVEMENT

Almost six trillion is owed to the Fed.  It was created from thin air and should be repaid in kind. Just make a digital notation like they did. The same applies to the nearly$16 Trillion they gave to other banks during the 2008 crisis.

Tony Blizzard, a Patriot veteran, writes that the only way to escape enslavement is to throw them all out and create our own medium of exchange.

Blizzard: "While the federal liars play their "how to keep borrowing" game, … (borrowing the medium of exchange into existence), know that there is absolutely NO NEED for any national government to EVER borrow money, much less "credit" (debt), as national governments are the rightful agents to CREATE the nation's money. It is not a right to be handed, free of charge, to a cartel of criminal private bankers such as the Federal Reserve.

"Moreover, government-created money is properly NOT loaned into existence at all but SPENT into circulation for legitimate government projects, there to stay and oil the economic wheels and cogs."

BOEHNER

It is comical to see Jesuit- educated Speaker John Boehner championing the cause of debt reduction.Like all politicians, he has advanced the Illuminati agenda- getting the country deeper into debt. As Matt Taibbi shows in  "The Crying Shame of John Boehner"   (Rolling Stone, Jan 2011)  the Speaker built his career by being a conduit for public money going to big corporations.

His major accomplishment was the (at least) $700 billion bailout of the big banks (TARP) which he helped push through, after receiving four million dollars from the financial services industry over his career.

Before that, he helped co-author the "No Child Left Behind Act," a "grotesquely expensive expansion of federal power" which increased federal education spending by 80%. He also passed the obscene Medicare Part D, which Taibbi calls "a staggering $550 billion handout to the pharmaceutical industry."

He helped pass the Bush tax cuts for the wealthy lowering their rate from 40% to 35%  - the lowest rate in the history of the USA.

So while pillaging the public for private interests, Boehner and his crew have tied the government's hands in terms of revenue. Then, they have the audacity to oppose "tax hikes."

I doubt Tea Party supporters wanted to shelter huge corporations and the wealthy when they pledged not to raise the debt ceiling.

Obama just has to sit back and let the GOP take the blame for economic chaos. But don't kid yourself, he is Illuminati and he is playing his part in the charade.

–
Related:

Makow – Fiscal Cliff Increasingly Likely & Desirable?
http://henrymakow.com/going-over-the-fiscal-cliff.html
Related- Obama the Political Equivalent of a Suicide Bomber?
Geithner – "We're Almost Out of Runway" 

"If all bank loans were paid, no one would have a bank deposit and there would not be a dollar of currency or coin in circulation.  This is a staggering thought.  We are completely dependent on the commercial banks.  Someone has to borrow every dollar we have in circulation, cash or credit.  If the banks create ample synthetic money, we are prosperous; if not, we starve.  We are absolutely without a permanent monetary system.  When one gets a complete grasp upon the picture, the tragic absurdity of our hopeless position is almost incredible – but there it is.  It (the banking problem) is the most important subject intelligent persons can investigate and reflect upon.  It is so important that our present civilization may collapse unless it is widely understood and the defects remedied very soon."
Robert H. Hemphill, for eight years credit manager of the Federal Reserve Bank of Atlanta

First Comment by Thom Beecham

This left/right budget/debt ceiling battle all seems to be very intentional and deliberate. Imagine if there are defaults, etc. The globalists can come out of this saying they had nothing to do with it.

Imagine if this goes forward. We could see interest rates rise, and asset prices fall around the world. And the US will be looked upon as the bad guy, which is the plan. Think about the implications.

As I always say, done by design….

Technically are correct but buying things for nothing. However, the debt still is there and someone owns it. I think you and I know who these people are. They are the Globalists, the Synagogue of Satan, the Illuminati, etc.

You and I also know that whoever owns this debt also controls the borrower. This is why we are seeing the United States sink into the abyss. It really has become a satanic nation, and this satanism has contaminated everyone who lives in it.  This dark force has usurped control of the US government, education system, media, etc., and I would venture to say that the US is probably now the most evil nation, and that is because the debt holders want it this way.

The debt will never have to be repaid as long as the United States continues to become more and more evil and does whatever these satanists want. If there was a national repentance on par with Jonah and Nineveh, the economy would collapse overnight and the debt would then matter.

The debt may be fraudulent, but the debt is very real to those laboring underneath it. This is why the real economy continues to falter. The cost of the debt is greater than what the economy can service, and monetizing 85 billion a month just cheapens the dollars that are already in circulation. Anyone who doesn't have assets that can keep up with this monetization will continue to fall further and further behind.

Britain's shadow minister for borders and immigration, Labour's Chris Bryant, promised to take on the big corporations this week. But as his embargoed speech was leaked to big business, the nation watched his political resolve melt into nothing.

Friends and corporate funders of the ruling Conservative-led coalition have been sacking thousands of workers. They then market those same jobs to cheaper foreign workers, bringing misery to Labour's traditional working-class supporters.

Frequently those jobs are not even advertised in the UK. Former employees have to re-apply for their old jobs so long as they're prepared to accept worse pay and conditions.

Standing nervously behind the workers directly hit by this practice are millions of other apprehensive wage earners. They can see how this further corrodes what has become an increasingly brutal job market.

It is the dedication of staff, not just how much they're paid, that determines how good a service the public receives. Staff who know they can be sacked at the drop of a hat do what they are told by their managers out of fear, rather than respect. Before long that culture of fear impacts on everything a business touches.

From the voice on the phone, through quality control, to the customer facing staff, as the company's commitment to the employee goes down, so the glue that holds the business together starts to come unstuck.

The figures, of course, look good on paper. Boardroom presentations with those efficiency graphs zigzagging gradually up accompanied by photographs of smiling staff in neatly-pressed uniforms.

But as well-paid lobbyists for these multinationals successfully demand the erosion of employment rights, trust in these cost-cutting companies is undermined. Trust doesn't figure on the balance sheet, but it's the only truly important quality a company has (or doesn't have).

This is one of the chief reasons why recruitment agency Office Angels found last week that over half of Britons in work want out of their present job, for the first time in decades. Off the balance sheet again: an unhappy company is a bad company.

Practices like these are turning the UK into a "conscript economy." Thirty years of retreat from Labour's 1970s policy of full employment has tipped the balance between employer and employee off the scales, until the employer holds all the cards.

Yet, despite the slump, there seems no let-up in the flood of economic migrants moving to Britain. Last week's net migration figures show that in the year to June 2012, 165,000 people, or nearly 500 a day, moved to the UK.

On New Year's Day 2014, Bulgarians and Romanians too are about to be allowed to work in the UK – boosting the net figure to over 200,000.

This influx is doubly bad, cutting both ways into UK disposable incomes. It helps keep house prices artificially high, and wages artificially low. So Labour has realized that not all critics of immigration are racists and, we are told, is seeing the error of its ways.

Party chiefs, for the first time, have been weighing the rights of the British worker who loses their job against the right of the migrant to work anywhere in the EU. Weighing up, too, the good work an immigrant worker might do, against the cost to the British taxpayer of yet another British family on the dole.

So, for Britain's opposition party, standing up for dwindling employment rights should have been an open goal.

Yes, migrant labor is justified and welcome when a country has full employment but with, for millions, wages not enough to live on and real unemployment hovering around 10 percent, to low-paid workers bringing in migrant labor just drives them further into poverty.

So Labour's Chris Bryant was going to weigh in this week to explain that Her Majesty's Opposition now thought it was wrong. A plea both to the origins of the Labour Party, standing up for the victims of cruel and greedy bosses… and to pragmatism. That it wasn't racist to discourage economic migration.

"Take the case of Tesco, who recently decided to move their distribution centre…." he was due to say,"…staff at the original site, most of them British, were told that they could only move to the new centre if they took a cut in pay. The result? A large percentage of the staff at the new centre are from the Eastern bloc."

But Tesco's friends in the London media tipped them off with a leaked copy of the speech, so after a call to Labour Party headquarters from Tesco this became:

"Take Tesco. A good employer and an important source of jobs in Britain… Yet when a distribution centre was moved to a new location existing staff said they would have lost out by transferring and the result was a higher proportion of staff from A8 countries… Tesco are clear they have tried to recruit locally."

Rarely do we get the opportunity to see so transparently how meek our politicians have become in the face of corporate lobbying. Tory Tesco effectively rewriting the speech of an opposition politician, no doubt with strong-arming from Labour Party apparatchiks, too.

Bryant's key allegation about the cut in pay disappeared. Instead, Tesco is "a good employer" that has"tried to recruit locally." Dead on the cutting-room floor, too, is another fact that many low-paid UK jobs are not even advertised in Britain any more.

To the tune most of us know as "Oh, Christmas Tree" or "Tannenbaum," Labour Party activists used to traditionally sing "Let's Keep the Red Flag Flying Here" on May Day, which called for a worldwide, worker-managed utopia with no borders. But when the Labour Party is no longer allowed to criticize practices that take food out of children's mouths, throw hard-working people out of a job, and possibly onto the streets, that party may as well pack its bags.

If the present leadership is not purged, Labour may go the whole hog and, as in Greece, show its true blue colors by going into a formal coalition with the big corporations.

25 July 2013

I have known my postman for more than 20 years. Conscientious and good-humoured, he is the embodiment of public service at its best. The other day, I asked him, "Why are you standing in front of each door like a soldier on parade?"

"New system," he replied, "I am no longer required simply to post the letters through the door. I have to approach every door in a certain way and put the letters through in a certain way."

"Why?"

"Ask him."

Across the street was a solemn young man, clipboard in hand, whose job was to stalk postmen and see they abided by the new rules, no doubt in preparation for privatisation. I told the stalker my postman was admirable. His face remained flat, except for a momentary flicker of confusion.

In 'Brave New World Revisited', Aldous Huxley describes a new class conditioned to a normality that is not normal "because they are so well adjusted to our mode of existence, because their human voice has been silenced so early in their lives, that they do not even struggle or suffer or develop symptoms as the neurotic does".

Surveillance is normal in the Age of Regression – as Edward Snowden revealed. Ubiquitous cameras are normal. Subverted freedoms are normal. Effective public dissent is now controlled by police, whose intimidation is normal.

The traducing of noble words like "democracy", "reform", "welfare" and "public service" is normal. Prime ministers who lie openly about lobbyists and war aims are normal. The export of £4bn worth of British arms, including crowd control ammunition, to the medieval state of Saudi Arabia, where apostasy is a capital crime, is normal.

The willful destruction of efficient, popular public institutions like the Royal Mail is normal. A postman is no longer a postman, going about his decent work; he is an automaton to be watched, a box to be ticked. Huxley described this regression as insane and our "perfect adjustment to that abnormal society" a sign of the madness.

Are we "perfectly adjusted" to this? No, not yet. People defend hospitals from closure, UK Uncut forces bank branches to close and six brave women climb the highest building in Europe to show the havoc caused by the oil companies in the Arctic. There, the list begins to peter out.

At this year's Manchester festival, Percy Bysshe Shelley's epic Masque of Anarchy – all 91 verses written in rage at the massacre of Lancashire people protesting poverty in 1819 – is an acclaimed theatrical piece, and utterly divorced from the world outside. Last January, the Greater Manchester Poverty Commission disclosed that 600,000 Mancunians were living in "extreme poverty" and that 1.6 million, or nearly half the city's population, were "sliding into deeper poverty".

Poverty has been gentrified. The Parkhill Estate in Sheffield was once an edifice of public housing – unloved by many for its Le Corbusier brutalism, poor maintenance and lack of facilities. With its Heritage Grade II listing, it has been renovated and privatised. Two thirds of the old flats have been reborn as modern apartments selling to "professionals", including designers, architects and a social historian. In the sales office you can buy designer mugs and cushions. This façade offers not a hint that, devastated by the government's "austerity" cuts, Sheffield has a social housing waiting list of 60,000 people.

Parkhill is a symbol of the two thirds society that is Britain today. The gentrified third do well, some of them extremely well, a third struggle to get by on credit and the rest slide into poverty.

Although the majority of the British are working class – whether or not they see themselves that way – a gentrified minority dominates parliament, senior management and the media. David Cameron, Nick and Ed Milliband are their authentic representatives, with only minor technical difference between their parties. They fix the limits of political life and debate, aided by gentrified journalism and the "identity" industry. The greatest ever transfer of wealth upwards is a given. Social justice has been replaced by meaningless "fairness".

While promoting this normality, the BBC rewards a senior functionary almost £1m. Although regarding itself as the media equivalent of the Church of England, the Corporation now has ethics comparable with those of the "security" companies G4S and Serco which, says the government, have "overcharged" on public services by tens of millions of pounds. In other countries, this is called corruption.

Like the fire sale of the power utilities, water and the railways, the sale of Royal Mail is to be achieved with bribery and the collaboration of the union leadership, regardless of its vocal outrage. Opening his 1983 documentary series Questions of Leadership, Ken Loach shows trade union leaders exhorting the masses. The same men are then shown, older and florid, adorned in the ermine of the House of Lords. In the recent Queen's Birthday honours, the general secretary of the TUC, Brendan Barber, received his knighthood.

How long can the British watch the uprisings across the world and do little apart from mourn the long-dead Labour Party? The Edward Snowden revelations show the infrastructure of a police state emerging in Europe, especially Britain. Yet, people are more aware than ever before; and governments fear popular resistance – which is why truth-tellers are isolated, smeared and pursued.

Momentous change almost always begins with the courage of people taking back their own lives against the odds. There is no other way now. Direct action. Civil disobedience. Unerring. Read Percy Shelley – "Ye are many; they are few". And do it.

Tear Drop "A Gift From the People of Russia to the USA"

Editor's Note : The Tear Drop Memorial, is a 10 story sculpture designed by one of Russia's leading sculptors, Zurab Tsereteli, that was given to the United States as an official gift from the Russian government as a memorial to the victims of 9/11.

TomatoBubble.com — Funded by private donations, the work of art called "The Tear Drop Memorial", consists of a 100 foot tall tower, with a huge open crack running down the center.

Hanging from the crack is a massive "teardrop" designed to drip water.

The base of the monument is surrounded by a marble wall with the names of the 3000 victims engraved in alphabetical order.

The Zionist controlled US media gives the beautiful memorial, dedicated by Putin, a total silent treatment. The monument is barely known, even among  local residents of Bayonne!

President Putin's image on the banner wall has been inconspicuously absent in the controlled media coverage that it has recieved.

(Wiki) Reaction to the monument has been mixed. It was listed as one of the The World's Ugliest Statues by Foreign Policy magazine,[8] while The New Yorker said from far away it looked like "a giant tea biscuit." [6] However reactions from the general public include "Pretty impressive," said one person and another called it a "breathtakingly beautiful creation". Read more controversy here.

Learning of the monuments existence by chance, JOHN CRAVEN, describes his Teardrop quest during his visit to New York.

___________________

On the trail of New York's lost Teardrop: John Craven tracks down a forgotten monument to the 9/11 victims

Expression of grief: The huge bronze-clad monument was a gift from Russia to the US and is located on a remote stretch of waterfront with Manhattan as the backdrop: Credit : Daily Mail, UK.

About 50 million people visit New York every year and more than eight million live there but no one seems to have heard of The Teardrop…which is odd because it is a 100ft tall, 175-ton memorial to those who died on the city's blackest day. Learning of its existence by chance, I tried to discover more from locals at Ground Zero, where the Twin Towers of the World Trade Centre stood until September 11, 2001, and was met with blank expressions.

The one person who did know was an official guide but he said: 'I bet 99 per cent of New Yorkers haven't a clue where it is.'

Our search began at the World Trade Centre station, where a train took us to Exchange Place in New Jersey. From then on, instructions were vague – we had to catch a light-railway tram for eight stops along the Jersey shoreline to 34th Street in Bayonne and ask around.

Eventually someone walked by and kindly offered to call a local taxi firm on his mobile. He'd never heard of The Teardrop but luckily the taxi driver had. He drove us two miles across a wasteland which was once an army base until we came to an isolated quay. And there, high on a mound, stood the monument – a massive bronze-clad block with a great gash down the middle into which is suspended a 40ft, four-ton shiny nickel teardrop.

In the far distance were the skyscrapers of Manhattan. Around the base of The Teardrop were the names of all those who died on 9/11 – including 26 Russians.

Touching: John Craven poses next to The Teardrop (left) in New York. The massive bronze-clad block features a great gash down the middle into which is suspended a 40ft, four-ton nickel teardrop Credit: Daily Mail, UK.

In fact the monument was a gift – an expression of grief – from the people of Russia to the US and officially named 'To the struggle against world terrorism'.

Vladimir Putin was there when construction began and Bill Clinton attended the dedication ceremony in 2006.

Since then, it has been forgotten.

'Nobody ever comes here,' said the taxi driver. Indeed, we were the only visitors.

Surely it hadn't been snubbed because it was from an old enemy?

I did some research and found that its designer, Zurab Tsereteli – one of Russia's leading sculptors – went to Ground Zero after the attack. He was told boats and ferries had shuttled survivors across to New Jersey, where many of the victims had lived.

Learning that, he wanted his statue to be on the remote waterfront there with Manhattan as the backdrop. So the explanation for the anonymity of this most touching tribute is probably no more sinister than: out of sight, out of mind – and that needs remedying.

Tribute: The monument was designed by Zurab Tsereteli, one of Russia's leading sculptors –Credit: Daily Mail, UK

My Teardrop quest happened during my first visit to the Big Apple since 9/11 and the city seemed a less aggressive place, though still full of new surprises. We walked through one of them, the High Line, which meanders for a mile on the West side. It was once an overhead freight line and now it's full of flower beds and trees.

We stayed at the Soho Grand on West Broadway. It reflects the way the neighbourhood has been transformed from gritty industrial to tasteful, upmarket chic.

Our room had a splendid view across to the Empire State and my favourite skyscraper, the Chrysler Building. Until, that is, the last morning when it was blanked out by an unexpected blizzard.

That's the thing about New York – it never lets you down with its surprises. The Teardrop was the major one this time.

As I stood next to this enigmatic landmark I was struck by the thought that when passengers sail into Manhattan the first monument they now pass is not the Statue of Liberty but The Teardrop. And none of them will know what it is for.

Tear Drop "A Gift From the People of Russia to the USA" –

Why weren't we told about Tear Drop?

Google images

Michael Hastings, author of "The Operators," dead at 33.

The Search for Change by craig on May 21, 2013 10:50 am in Uncategorized The linked long term phenomena of falling electoral turnout and a decreasing percentage of those who do vote, voting for the two main parties, leaves politicians in power with the active support of an increasingly small minority of the population. To date this has not seriously impacted on consent – the Majority are apathetic, and devoid both of interesting sources of useful political information, and of social cohesion. Membership of organisations of horizontal solidarity is also in long term decline. I would love to see an attempt at long term quantification of the difference between the parties in terms of the manifesto policies they offer. I have no doubt that there will be a very sharp reduction in difference, or rather policy convergence between the parties. If you look at 1911 – social insurance, pensions, power of the hereditary aristocracy, 1945 – nationalisation of major industries, initiation of the NHS and full welfare state, and 1983 – privatisation, nuclear weapons – there were very real and sharp political differences that offered voters a distinct ideological choice. The country – and your own future – could be recognisably different dependent on for whom you voted. The last two times our government changed parties, the new party came in to pledge to continue the fiscal measures already projected by the treasury under its predecessors. Anyone who believes the Treasury would be fundamentally different under Balls or Osborne is delusional, and responding to tribalism not real difference. Who introduced tuition fees? New Labour. Who accelerated the "marketization" of the NHS? New Labour. Who vastly expanded PFI? New Labour. Who bailed out the banks? New Labour. In effect, the parties offer exactly the same neo-con policies. NATO, Trident, Occupation of Afghanistan, Privatisation, Tuition Fees – the only apparent alternative at the last election came from the Lib Dems, and the electorate grasped at it in larger numbers than a third party had ever received before, something we have quickly forgotten. The reason that we have forgotten it is that Clegg, who was never any kind of Liberal, dumped the entire radical heritage of his party as soon as he came to power.

There is a much wider point to what happened to the Lib Dems. Two other changes – the introduction of PR for the European Parliament, and the large increase in expenses for MP's staff – had made a radical change to that party. Lib Dem conferences were suddenly places of power dressing, not woolly jumpers. A great many young professional politicos – MPs research assistants, and staffers from Brussels – were all over the place. Bright, presentable, highly paid, most of them had no connection with liberalism, had never read John Stuart Mill or Hazlitt, had no idea who Lloyd George was and cared less. They had latched on to a rung of paid political work, had become part of the political class – that was the entire purpose of their activity. The woolly jumpered chap who had campaigned about paving stones in Salisbury and passionately wanted to abolish Trident and adopt green energy became sidelined, an amusing anachronism, the subject of the jokes of the sophisticates. Of course, their focus groups showed that the people want policies which the ever shrinking ownership of the mass media promotes, because they are the only policies they have ever heard of. But the people no longer trust the ownership of the media, and the expenses scandal caused a much-needed scepticism of the appalling political class. People are desperate for leaders who look honest and say something different. So do not despise UKIP supporters. They are not vicious racists. They are in fact brighter than those stupid enough to continue voting for the three neo-con parties, despite having their lives crippled for the next three decades to pay unconceivable sums to the bankers. The UKIP voters at least wish to punish the political class and wish to hear of some different policies. The problem is that the only alternative of which the mainstream media is prepared to inform them is Mr Farrage and his simple anti-foreigner maxims. Many of the bankers are keen to leave the EU, as Nigel Lawson told us. So if people want an alternative, that is the one they will be offered. Only in Scotland have people been offered a more radical alternative – and while I do not wish to exaggerate the economic radicalism of the SNP, they are markedly to the left of Westminster on issues like tuition fees, healthcare and PFI. The great question of the day is, how to put before the population, in a way that they will notice, a radical alternative other than simple right wing populism. I have a strong belief that there remains a real desire in society for a more social policy, for a major and real check on the huge divergence between rich and poor, for good public services, for a pacific foreign policy, and for leaders not just in it for the money or to promote wealthy interests. But how do you get that message to people?

The world is run by Satanists. The UK is run by Satanists. In the UK people with influence such as politicians, police, bankers, journalists, corporate "leaders", tend to be freemasons. Regulars to this website know that Blair, Brown, Cameron, Osborne, The Royals, Obama, Bush I & II, Kerry, Clinton, all their wives and all their bag-carriers are freemasons or the female equivalent. So it's not outrageous to state that the UK is run by freemasons. Now look at any masonic monitor, which is the handbook that each masonic lodge issues to new members. They are all pretty much the same as they have to be endorsed by the grand lodge of the order. Page one explains to new masons that freemasonry is not a social club and that it is not a meeting place for people to further their careers. The masonic lodge is a temple and freemasons go there to worship, so new members should behave accordingly while in the temple. What kind of religion that is is made clear in the rest of the monitor, and in the masons' "bible", "Morals and Dogma" by Albert Pike.

I recommend everyone read it – you can download it for free and if you can't be bothered to have a skim through it then you really can't expect your opinion on freemasonry to be heard. To cut a long book short, freemasons believe that Lucifer is the good god and that the God of the bible is evil. They believe that Lucifer is the light-bringer who tried to bring knowledge and god-like status to humans in the garden of Eden but evil God stopped him and has been stopping him ever since. If freemasons do Lucifer's bidding then they can bring about Lucifer's reign on earth and become enlightened, making them gods. The mass of humanity is seen as rough and directionless, and in order for humanity to have value the freemasons must give it direction. That means infiltrating governments and power structures and bringing about permanent war, strife and suffering. They believe that peace and prosperity would make the human race worthless. So freemasonry is Luciferianism, which is the worship of Satan. That's why it's fair to say that the UK is run by Satanists. It's even clearer that the US is run by Satanists when you see all the many photos of Obama and wife, the Bushes, and Clinton and wife brazenly giving the devil's-head salute at public gatherings.

Go a bit deeper and you see that in fact the hierarchical structures that control politics, the media, commerce, and the military all over the world are run on satanic lines. That's why the media bombards our kids with satanic imagery 24/7. Now I know a lot of people will say "I don't believe in God or the Devil, so none of this matters." But it doesn't matter what you believe, it matters what the people who control politics, economics, war and public consciousness believe. You might think it's all bullshit but if everyone who controls your life thinks that they are doing satan's work then it really does matter. As an aside, I haven't been capitalising the words Satanist or Satanism, but IE10′s new built-in spell-checker is automatically "correcting" it. I didn't even ask to download IE10 but here it is, making sure that I pay proper respects to satan's church. Tell me that Satanism isn't a real influence over the world. Posted on May 24th, 2013 at 2:10 pm

In LEAKSOURCE ORIGINAL NEWS on May 24, 2013 at 7:45 PM
Originally posted on Floating-voter:

Kurt Nimmo
Privilege has its perks. For instance, the privilege enjoyed by Max Mosely, a former barrister and president of the Fédération Internationale de l'Automobile.
On Wednesday, A French court ordered Google to remove several embarrassing images of Mosely from its search engine. The images in question show the Formula One boss engaged in sadomasochistic acts during an orgy held in 2008. The now defunct British tabloid, News of the World, posted the images alongside an article describing the incident as a "sick Nazi orgy."
"Although we initially thought it was the world's zaniest April Fool's joke, we were wrong," Wes Siler wrote for the website Jolopink in March, 2008. "Sick and wrong. During the five-hour video, which the tabloid also has in possession… Mosley appears to be both dominated and submitting to the five hookers, who NOTW alleges were dressed both as Nazis and concentration camp prisoners. The 67-year-old, who has been married for 48 years, was at one point whipped so hard that the orgy had to be halted while a bandage was applied to stop his bleeding."
A shamed Mosley, the youngest son of Sir Oswald Mosley, former leader of the British Union of Fascists, has admitted paying five women £2,500 ($4,000) for the escapade, but said the Nazi theme reported in the tabloids was off the mark. He earlier won a lawsuit against the tabloid in France and England.
Mr. Mosley may, however, have an affinity for all things Nazi. In 1936, his father married Diana Mitford in a ceremony in Germany attended by Joseph Goebbels and Adolf Hitler. His parents were interned during the Second World War for collaborating with the Nazis.
It will be impossible for Google to remove the images from the internet as ordered by a French court. Although it can delete links from its search engine listings, it will prove virtually impossible to prevent links pointing to the images from reappearing.
Google released a statement saying in order to follow the court order it will have to engineer a software filter to find and remove new links to the naughty images.
"This is a troubling ruling with serious consequences for free expression and we will appeal it," saidGoogle's associate general counsel Daphne Keller in a statement.
MPs last night voiced fears that the Chilcot Inquiry may never conclude
The long-awaited report into how Britain went to war in Iraq has been delayed indefinitely by a row over new transcripts of conversations between Gordon Brown, Tony Blair and George W. Bush.
Inquiry chairman Sir John Chilcot has revealed that he has asked for 'more than 130 records of conversations' between the three men to be declassified.
His demands have been blocked by Cabinet Secretary Sir Jeremy Heywood, Britain's most senior civil servant.
Long-awaited: Iraq inquiry chairman Sir John Chilcot has revealed that his request for 'more than 130 records of conversations' between Tony Blair, Gordon Brown and George Bush to be released has been blocked
In a letter released on the inquiry website, Sir John says the snarl-up has led him to delay the 'Maxwellisation process', which requires him to inform senior politicians and civil servants if he plans to criticise them in his final report.
MPs last night voiced fears that the inquiry may never conclude and that it is 'beyond a joke' to let the costs to taxpayers spiral further than the £7.4million it has already cost.
The Chilcot Inquiry was established by Mr Brown when he was prime minister.
But senior civil servants are blocking the  publication of private communications between the two Labour premiers and  the former US president on the ground that it might prejudice future relations between leaders.
The descision by Cabinet Secretary Sir Jeremy Heywood, Britain's most senior civil servant, has spurred fears that the Chilcot Inquiry will never report
The hold-up also involves whether to make public '25 notes from Mr Blair to President Bush' and 'some 200 Cabinet-level discussions', Sir John said.
In his letter, Sir John said he and his colleagues 'have agreed that the inquiry should not issue those provisional criticisms without a clear understanding of what supporting evidence will be agreed for publication.
'The inquiry has therefore contacted the relevant individuals to notify them that the Maxwellisation timetable has been delayed and that we are not yet able to confirm when we will be in a position to provide them with the material they expect.'
In a letter of reply to Sir John, David Cameron said he was 'aware of the scale of the task declassification has presented to a number of government departments'.
He added: 'I appreciate consideration of the disclosure requests for the remaining sensitive categories of information must be handled sensitively and carefully but I hope that consideration of the final sets of papers can be concluded as soon as possible.'
A senior Tory MP, who has taken a close interest in the Chilcot Inquiry, said: 'You do wonder whether the Chilcot Inquiry will ever report.
'It gets to the point where you wonder if there will be any point publishing the conclusions.'
Elfyn Llwyd, Plaid Cymru leader in  the Commons, said it was 'absolutely unacceptable' for the documents not to be published.
He said: 'This is preposterous now – it has got beyond a joke.
'It would be in everyone's best interests for all the available evidence to see the light of day so the inquiry can come to a measured and proper conclusion on all the available relevant evidence.'
Neither Mr Brown nor Mr Blair was prepared to comment, but allies of Mr Brown said he had no objection to the publication of the documents.
DOMINIC SANDBROOK asks: So what is it that Blair has to hide?
Increasing numbers of people – especially the young – believe our political system is a closed circle: secretive, impenetrable and corrupt.
If you want to know why so many feel alienated, just take a look at a story that speaks volumes about the unaccountability of our political masters.
Sir John Chilcot's inquiry into Britain's participation in the invasion of Iraq, it turns out, has ground to a halt.
Handshake: George Bush and Tony Blair after a meeting in 2001. The fallout from the Iraq war is leading increasing numbers of people to elieve our political system is a closed circle: secretive, impenetrable and corrupt
The inquiry wants to release the details of some 25 notes that Tony Blair, who was prime minister during the 2003 invasion, sent to the then US president George W. Bush.
He also wants to publish 130 conversations that Blair and his successor, Gordon Brown, had with the American president, as well as information relating to 200 Cabinet discussions about the invasion and its aftermath.
Quite understandable, you might think. For such an inquiry must shed light on these murky matters. Why bother having one at all if you are going to suppress vital information?
But the Cabinet Secretary, Sir Jeremy Heywood, has dug in his heels and is refusing to release the documents.
As a result, even though Chilcot and his team have seen them, and have drawn on them when writing their report, you and I are barred from reading them. Thus there is no way for us to weigh up Chilcot's conclusions, which means that whatever he may decide, the origins of the Iraq War will probably remain as controversial as ever.
Alas, none of this is very surprising.
Whitehall has long been engulfed in a culture of secrecy, and the lamentable urge to block, obfuscate and cover up is deeply engrained in our political culture.
At one level, all this merely  confirms the general pointlessness of public inquiries.
Gordon Brown set the Chilcot Inquiry in June 2009 it up, he promised it would take about a year. We are still no nearer to discovering the truth
The Chilcot operation is in fact the third inquiry into the Iraq imbroglio, following the Hutton and Butler whitewashes. As usual with inquiries of this kind, it has ballooned into a grotesque and vastly expensive circus, and is unlikely to shed any new light or to change anybody's opinion.
When Gordon Brown set it up, he promised it would take about a year. That was in June 2009. We are now in November 2013, and still we are no nearer to discovering the truth.
As for the costs, they have so far come to a whopping £7,474,400 – with plenty more to come.
The astonishing thing is that, by the standards of public inquiries, Chilcot has not proved especially expensive. The Saville Inquiry into Bloody Sunday took 12 years and cost a staggering £200million.
It would have been cheaper just to apologise and give the bereaved families £10million each. But no: the Government thought it was better to give the money to the legal profession instead.
Yet there is something particularly galling about the Chilcot impasse, because the invasion of Iraq left a permanent stain on our political culture. Although it is now more than ten years since Tony Blair sent in  British troops, the scars of the conflict have yet to heal.
Iraq itself is still cursed by regular car bombings, while 179 British families are still mourning their fallen sons and daughters.
A decade on, it is clear that the decision to invade was a defining moment, not merely for Mr Blair's premiership, but for a generation's attitude to politics. Quite apart from its other costs, it fundamentally altered the way many people thought about the political  process, and not for the better.
While some two million people marched against the war, many more were profoundly disturbed by the suspicion that our government had lied and dissembled in order to please the Americans.
For young people in particular, the controversy seemed to confirm that politics was inherently corrupt.
In this context, the ludicrous farce of the Chilcot Inquiry is even more damaging. To many people, it will inevitably appear that the Whitehall establishment is protecting its own.
The more you hide, the more people suspect and fear you – and the more you play into the hands of juvenile nihilists who prattle about revolution without really understanding what it means
My own suspicion is that these messages that the Cabinet Secretary won't make public will probably turn out to be less exciting than we think. Much as we love to believe in stunning revelations and smoking guns, the reality is usually muddier and more mundane.
But as the popularity of conspiracy theories suggests, people always like to believe the worst.
What, they will wonder, do Blair and Brown have to hide? What did they tell President Bush? What promises did they make, and what secrets are lurking in the documents?
The great irony, of course, is that the Chilcot Inquiry was meant to shed light on the dark corners of British foreign policy, to heal the wounds of the Iraq invasion, and to restore public faith in the political process.
Yet all of this is so unnecessary. For decades, successive governments have come to power promising to roll back the culture of secrecy, yet none of them has done it.
Why the mandarins and their political patrons are so frightened of openness is simply beyond me.
Their American friends, for example, are much quicker and keener to open their archives and to air their dirty linen in public, and it never does them any harm.
Truth and openness are the building blocks of any successful democratic society. The more you hide, the more people suspect and fear you – and the more you play into the hands of juvenile nihilists who prattle about revolution without really understanding what it means.
It was President Richard Nixon, of all people, who put it best. 'What really hurts in matters of this sort,' he told an aide during the Watergate scandal, 'is not the fact that they occur… What really hurts is if you try to cover it up.'
Alas for Nixon, he did not take his own advice. But our politicians really ought to learn the appropriate lesson.
Christopher Spivey
Hi All,
Here is the situation,
I am told that if I do not upgrade again for the THIRD time this month, I will be offline by close of play tonight.
I have also had many people offer to cover or offer to willingly contribute towards the £150 per month package that I'm told is needed to keep me going.
Never the less, whilst that is extremely generous, I dont see why people should have to pay for something that even I, as a computer savy retard can see shouldn't have to be paid.
Let me explain.
This month, visits to this site are going to be somewhere around the 400,000 mark.
To keep the site online to accommodate that figure I have had to upgrade TWICE this month already, taking me from 350 gb per month to first; 750 gb per month and then, 1000 gb  per month – which I am now told will still not be enough to keep me on-line till the end of the month.
That means the site will be inaccessible until November the 1st when the monthly gb allowance is again set to nought, as it is every month… Unless of course, I agree to paying the £150 per month package.
Now, compare this months projected viewing figure to April, May and June of this year where for those 3 months running I had more visits each month than I will have this month – the highest (April) was over 507,000.
Yet those 3 months were all managed on a 350 gb allowance with no threats of going over that limit.
And as such, you don't need to be a tech wizard to work out that the problem isn't the amount of visits that the site attracts.
Therefore, there has to be another problem.
So far this month I have thrown £600 at the problem to keep the site on-line and I am not prepared to throw any more at it especially not to the tune of £150 per month or £1800 per year when it shouldn't be necessary to do so… Regardless of whether that money is mine or yours.
I haven't a fucking clue what the problem is and without wishing to be unkind to Gary – the site looks the bollocks – neither has he.
Therefore, I have to have the right people around me to keep this site going.
I am under enormous pressure as it is and I cannot afford to be getting bogged down with the technical side of things of which I have no understanding what so ever.
By enormous pressure, I mean that it is blatantly obvious that I now have the full attention of TPTB.
Course, that has always been my full intention ever since it became apparent to me that people were taking notice of what I write, but in order to take the cunts on, I need people who are on top of their game covering me.
And that means a tech wizard who can FIX the problems, as opposed to DEFLECT the problems by me throwing money around.
If I havent got the right people covering my back, then I see no point in carrying on with the site because they will crush me as easy as they would swat a fly.
It is obvious that the problem with the gb is coming from a very sophisticated, government generated attack – most likely a "denial of service".
Never the less whatever the attack is, it needs fixing not thwarting with short term expensive defensive measures.
TPTB are also using the tactic of threatening 123-reg (I think they are my service provider but I cant be sure) with legal action because of my articles content.
This means that in turn, 123-reg blackmail me with the order to remove the articles or they will remove me meaning that the site is again off-line if I don't comply.
Clearly that is unacceptable and I need someone to sort me out a host – or whatever 123-reg are – who are not going to blackmail me.
Once again, I see no point in spending hour upon hours writing articles that are not going to see the light of day.
I mean, I am happy for them to drag me into court, but they wont do that, and in fact they have no need when they can bog me down with technical and host problems.
If that isn't enough to make me go bald when I have enough on my plate already, I now have the Detective Chief Inspector from Essex Police writing to me, requesting the pleasure of my company to "discuss the contents of my website".
The letter carry's a threat of alternative action should I not meet him and comply.
The fact that I get approached by a DCI requesting a meeting as opposed to being dragged down the cop shop by a couple of bods in uniform speaks volumes and to me suggests that the police are unsure of their territory.
In fact, I know they are by the very fact that a couple of bods in uniform haven't kicked my door in and dragged my arse down to the station.
Moreover the absence of any quoted laws in the letter re-enforces my belief.
Any attempt to remove content from my website will be opposed by myself, but if they are able to do it without dragging my arse into court or they are able to do it by taking me offline via attack then to be frank, I see no point in spending countless hours writing articles in the first place.
I do have a fella with legal training looking at this matter but it could well be a case that I need someone with vastly more experience to help me as the pressure is cranked up.
But one problem at a time for now.
I cannot attack a huge, extremely powerful machine if I do not have solid back up.
Neither do I see the point in putting myself in grave danger if I do not have a solid safe haven to fall back on.
Now, I appreciate that people mean well, but there is no point in contacting me to suggest that I try this and that to fix the problem.
I need someone who can fix the problem to tell me to fuck off out of the way and get on with the writing while they go about the job of ensuring the site continues.
Fuck me, once the immediate problems are sorted the tech side runs itself anyway, so I am not asking for a major commitment here. Moreover, anyone who does throw his/her hat in with me is not in any real danger.
It is only me and my family who shoulder that burden.
After all, it would be pointless bumping off someone who can in theory be instantly replaced.
Therefore, if no tech support is forthcoming before this site goes offline, I'm afraid it will stay that way, and I will go back to tattooing and content myself with sending articles written at my leisure to other sites for them to publish, should they deem fit.
With this being the case, I see no point either in updating this site further until the right tech support is on hand.
The Independent has
 an article 
about the new FCO sponsored Mitchell and Webb "comedy", which was made with FCO co-operation and is openly an attempt to bolster its image – and to make light of, and acceptable, the disgraceful British alliance with the dictator of Uzbekistan.  The argument that this series is based on – and is an attempt to counter the effect of – 
Murder in Samarkand
 – is overwhelming.
Not least because the producers of  Ambassadors, Big Talk, attempted to buy the rights to Murder in Samarkand.  They invited me to, and I attended, a meeting in their offices and they had several copies of Murder in Samarkand in their office.  They also had access to the original unpublished (and much longer) manuscript of the book, under its original title Should Not Be Known.   For them to pretend their "Tazbekistan" comedy is unrelated does not just make them lying bastards, it is ludicrous.
I did get solicitors to write both to Big Talk and to the BBC, but unfortunately the lawyers wanted money amounting to tens of thousands to apply for a copyright injunction, and I just don't have it.
The Independent article takes the opportunity to recycle ten year old slurs against me by the FCO, without mentioning that they were disproven.
I wonder if one of my talented commenters could design an online "poster" for Murder in Samarkand, showing the book, Mitchell and Webb or the Ambassadors logo, and the slogan "Murder in Samarkand – Now a Major TV Series".  Then we can get it everywhere we can on the web, and the bastards can try and sue me!  That would turn the tables nicely.
The other extraordinary thing in the Independent article is the contention that New Labour had an ethical foreign policy, as though the tabloid humiliation and marginalisation of Robin Cook- and the dodgy dossier and invasion of Iraq -  had never happened.
 
It appears the fabled TV detector vans, striking fear into homeowners who may consider evading the licence fee, could be nothing but a myth.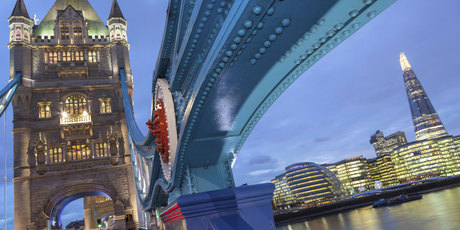 A new UK law will require ISPs to block objectionable content by default. But will it work? Photo / Thinkstock
Mention the UK and most of us imagine fish and chips or a decent pint rather than the Orwellian levels of online censorship about to be imposed on Brits at the end of 2013.
A new law will require ISPs block objectionable online content by default. Although there is an option to opt-out, anyone wanting the filter removed will need to contact their ISP to ask that it be switched off.
Censorship proponents argue that the filter isn't a bad thing – keeping ones family safe from dodgy online content can only be a good thing right? The filter can also be turned off – even if that does mean an embarrassing call to your ISP.
Sadly it just isn't that simple. Although there's lots of examples of objectionable online content, the term objectionable is so hopelessly broad that it could encompass all manner of seemingly harmless content. Already reports are surfacing that the filter will block way more content than just the adult content that was originally talked up by the UK government.
Worse still, the arbiter of what is objectionable appears to be the UK government, which scarily has the potential for some nightmarish Orwellian form of social control.
This may all sound like the stuff of nutty conspiracy theories, but the reality is that it wouldn't be too much of a reach for the Brit government to legislate for the removal of the "opt-out" component of the filter, or to deem anti-government websites as objectionable.
While there is little disagreement that some truly nasty stuff exists online, and that most people would rather they and their families were not exposed to it, there is another line of argument that this form of censorship is a slippery slope and that one of the key strengths of the internet is its ability to provide unrestricted access information.
The political wisdom of online censorship is also questionable given the global outcry against Prism as the NSA's information gathering shenanigans came to light. Voters have long memories and a fondness for their freedoms. Will this be reflected in the next UK general elections? Already 10,000 outraged Brits have written to their MPs demanding the issue be debated. Clearly this isn't going away any time soon.
Political and societal considerations aside, the UK government have also created an un-winnable scenario given the speed of technology compared to the near glacial pace of politics and public sector bureaucracies.
Others argue that history is already repeating. When the UK government blocked access to torrent search sites such as the Piratebay, a raft of sites sprang up offering workaround access. The UK government was forced into the digital equivalent of whack-a-mole, blocking sites as even more popped up. So far the battle appears to have been a losing one for them, as it is still pretty easy to bypass the UK government's anti-pirate blockade.
Making matters worse for an already beleaguered UK government, a new service has been launched called Immunicity which is designed to bypass the censorship filters (including the torrent search sites blocked in the UK).
Immunicity works by routing blocked sites over its own servers. It also works in any country, not just the UK and is free. It isn't terribly difficult to imagine that Immunicity won't be the only service to bypass censorship filters which begs the question be asked, how well prepared is the government to deal with a proliferation of Immunicity-like offerings that could quickly render online censorship useless?
If a losing battle in a digital arms race wasn't enough, some UK ISPs are also refusing to implement the filters, with UK ISP, Andrew and Arnold, posting this in a press statement "Sorry, for a censored internet you will have to pick a different ISP or move to North Korea," in a press statement.
Even though few would argue that much of what is deemed objectionable is unsuitable for family viewing, using filters to censor content is also likely to only lead to a raft of new and unanticipated problems such as connection slow-downs, and the rise of unofficial "black" data networks as well as the increased use encryption, making it next to impossible to track criminals and terrorists. The question a growing number of people are already asking however is where will it all end?
Why has the outcry over Edward Snowden and surveillance been so limited? Is the public simply not interested?
British agents were rewarded for helping to bring down the Berlin Wall. Photograph: Reynaldo Paganelli/Rex
At a wedding last week, I was sitting next to a novelist who was writing about the cold war, so I told her the story of how the Secret Intelligence Service thanked all its agents in East Germany after the fall of the Berlin Wall. It is a moving story from another age and I know it to be true.
As Germany approached unification, Her Majesty's government authorised payments of – I believe – 30,000 DM (£10,200) to all the agents who had risked life and liberty to help MI6. A team of intelligence officers was deployed to track down former agents, or their families, and present the cheque with the government's gratitude. It was a long and emotional job, for the young officers heard many agonising stories about loss, sacrifice and years spent in prison.
At length, there was one individual left on the list. He arrived at MI6′s office on the main thoroughfare of Unter den Linden, in the old East Berlin, but instead of taking the money, he rushed out back on to the street, pursued by one of the spies with the cheque. He rejected it for a second time, gesturing frantically towards the Brandenburg Gate. Didn't the British government understand that he'd done it all so that his children could walk through the gate as free citizens?
This captures a lot about the times that formed my political beliefs, as well as the miracle of the 1989 liberation. During the cold war, we valued freedom and privacy because we compared our lives to the tyrannical conditions in the Communist bloc. Whatever the faults of western societies, we knew we were better than those societies and we knew that we were right .
The story has been playing in my mind recently, because all summer I have been puzzling over the lack of reaction in Britain to the Snowden revelations about US and UK communications surveillance, a lack that at some moments has seemed even more remarkable than the revelations themselves. Today, apparently, we are at ease with a system of near total intrusion that would have horrified every adult Briton 25 years ago. Back then, western spies acknowledged the importance of freedom by honouring the survivors of those networks; now, they spy on their own people.
We have changed, that is obvious, and, to be honest, I wonder whether I, and others who care about privacy and freedom, have been left behind by societies that accept surveillance as a part of the sophisticated world we live in. Even so, the neglect of the Snowden story by the British media does seem remarkable.
Last Friday, the order on the Today programme's 8am news bulletin, usually a reliable guide to developments at home and abroad, was as follows. Putin remains adamant on Syria at G8. Blair on Syrian intervention. The plight of Syrian refugees. Nursing regulator calls for checks on nurses. Former BBC DG accuses BBC trust of dishonesty. A phone recording from the recent Spanish rail crash. Parliamentary committee accuses civil servants of incompetence. China discovers that many Chinese cannot speak Mandarin properly. Water voles in the UK are in drastic decline.
Not a mention of the story leading two of the world's most influential newspapers – the New York Times and the Guardian – which revealed that the British and American governments have compromised the encryption used by internet companies to protect consumers' information, their banking details, medical records and every form of communication. The Mandarin and water vole items apparently count for more than the news that the NSA and GCHQ have secretly collaborated with technology and internet giants to gain near total access to our online lives.
Even though the BBC seems more timid and subservient to authority than it has for decades, it's surprising that its journalists did not understand the enormous implications of this story. Were they obeying government requests that it should not be used? Or did they ignore it because it seemed unimportant? Whatever is the answer, we can be in no doubt that it was journalistic fecklessness for the corporation only to acknowledge these significant revelations in a down-page item on its website. Today plays a huge role in setting the daily agenda, but as far as the programme was concerned, this important story did not exist. And that gave succour to the newspapers that also ignored the revelations, almost certainly at the government's request.
The BBC may have succumbed to the chill surrounding the Snowden story. Three weeks ago, after the partner of one of the principal journalists writing about Snowden in the Guardian was detained under terror laws at Heathrow, I did four or five interviews with the BBC. In most, the interviewer displayed not simply a remarkable lack of knowledge about the Snowden affair, which had been going on for over two months, but a kind of reserve or squeamishness about discussing these matters on air. It's hard to put your finger on it, but that's what a chill feels like.
The debate has been stifled in Britain more successfully than anywhere else in the free world and, astonishingly, this has been with the compliance of a media and public that regard their attachment to liberty to be a matter of genetic inheritance. So maybe it is best for me to accept that the BBC, together with most of the newspapers, has moved with society, leaving me behind with a few old privacy-loving codgers, wondering about the cause of this shift in attitudes. Is it simply the fear of terror and paedophiles? Are we so overwhelmed by the power of the surveillance agencies that we feel we can't do anything? Or is it that we have forgotten how precious and rare truly free societies are in history.
Complacency is a big part of the failure of the response to Snowden and the fact that no senior politician has raised concerns and no political party has provided any leadership is worrying. It is true that the whole elaborate apparatus seems like a phantasm and few can attest to experiencing the intrusion, because when it happens it is as painless as a mosquito bite.
But this does not stop these developments representing a fundamental threat to our society, one that all those brave agents in East Germany would understand in an instant. They would tell you that this is not about the much-denigrated quality of privacy, but about political power. What the Guardian-New York Times stories of last week tell us is that we are much less free than we supposed and that unrestricted surveillance will become a menace to us all. That should be a vital concern for journalists, even at the BBC.
Gilad was a key part of accelerating that disenchantment – he has taught me so much and cost me so much…… I love him like the birth brother I am prevented from loving – although I have only met him a few times and we are in no sense close friends….. we too have political differences but at least we can try talking about them – and sometimes we even resolve them. Sometimes we tackle issues together – for most of the time I remain connected to him through his writings, which I read often – I must have read most of what he has written by now, and there is lots of it.
I understand that truth too is myth – even what we have seen with our own eyes, and experienced with our own lives, and which seems blatantly true to us, changes when we come to understand the motivations and reasons for the parts that other actors played in the event. It shifts as we learn more, and as we realise that our own issues have clouded our interpretation. Our culture, our upbringing and our personal pain all affect how we experience the world, and how we perceive it. I know this but Ali Abunimah, it seems, has yet to learn it….. as have others.
So, this is how I see Gilad and understand his work. It is part of an evolving view and it is possible that in time I may see it all completely differently. Gilad himself may identify with parts of it, and disagree with other parts. He may even help to change my view of him…… and maybe I can help change his view of him – all things are possible.
Like me, Gilad was born in an Apartheid society – in his case Israel. I should tell you that one of our key differences is around whether or not Israel is an Apartheid state – I am an Aye – he is a Nay. Unlike me, he bought into it as a kid. It was only when he was coming to the end of his time in the misleadingly named Israeli Defence Force, where he was a medic and musician, that he had cause to go to Lebanon and see the conditions that Palestinian prisoners were kept in. This led him to start questioning all that he had learnt and the society in which he grew up.
He left Israel and moved to Europe where he developed his music and also studied philosophy and did some training in psychotherapy. He found himself profoundly influenced by Otto Weineger, a disturbed and brilliant soul who wrote some disgusting stuff and killed himself at a very young age.
Influenced by Weineger, Gilad began examining himself – a process of looking into the mirror, and examining what he didn't like about himself in minute detail. He came to think that Jewish identity was a part of his problem, and his study of this aspect of himself was further developed when he expanded his navel gazing to include a small but influential group of Jewish anti-Zionists, centred mainly in London where he also lives, and whom he publicly attacked after they (JAZ) started attacking a group whom he discovered were also critically exploring the issue of Jewish ideology, often in an very offensive and unpleasant way. The group included Paul Eisen and Israel Shamir. I am not very clear on how close they were, or the interactions between them, but it does seem that they were all influenced by each other, and learnt from each other.
Unsurprisingly, it didn't take long for accusations of anti-Semitism to start flying around – and for destruction to occur. The more the group developed their critique of Jewish Power, it seems the more Jewish Power was unleashed in an attempt to marginalise and destroy them. Gilad chose to face the onslaught full on, and despite serious attempts to marginalise and destroy him, he continues to develop his critique of them, their ideology and their power. He still works as an accomplished and popular Jazz musician and his writings are widely read –Erdogan even quoted him once which caused a major furore, and some respectable and respected individuals such as Richard Falk and Mearsheimer have been seriously attacked for coming out in support of his work. I too have been undersustained attack by Jewish anti-Zionists and Zionists alike.
The attempts to silence Gilad have been sustained and brutal, and it is difficult to read him if your introduction is the out of context snippets circulated with the intention of destroying him.
An example of this: I went to the launch of his book – and was met with the spectacle of folk I have been involved in BDS actions with, picketing the meeting and handing out a leaflet, written by arch rival Tony Greenstein which claimed to be snippets of the book (The wandering who says ….) They were not from the book at all. In order to attend the launch, I had to cross a picket line of people I have previously faced arrest with, and that pretty much ended my involvement as an activist who had been intensely involved in BDS Direct Actions. I now share many of Gilad's reservations about, and critiques of BDS… although I continue to believe that every attempt should be made to isolate Israel as a brutal, Apartheid state.
Indymedia UK, a project I have a long association with, has been profoundlydamaged by an insistence that it ban Atzmon, which didn't happen, partly because I opposed the demand. It seems to me that if Indymedia UK lived up to its own aims and intentions it would be a good forum for the debate he is trying to launch – but it proved to be moribund by its own inconsistencies, and has so far not been able to stand up to the attacks on it by Atzmon's opponents.
Recently my attention has been mainly focused on the brutal attack on the poor in the UK, currently being orchestrated by the nasties in the coalition, and their dismantling of all that made Britain a bearable place to live for those like me who feel unable to cope in the countries of their birth. I haven't been writing on Palestine, and haven't been involved in activism around it. I avoid demos because of the intense victimisation I have suffered at the hands of the police – who have helped me understand that the police are the enemy of freedom, and that for as long as we have police we cannot be free.
I have been horrified by how muted the so-called radical Left's response has been to these brutal attacks on our own society's most vulnerable. At times it has seemed as if I am back in an Apartheid state, with much of the left being in the position that Liberal white South Africans found themselves in – they knew it was wrong, but they were benefiting enough from it not to want seriously to destroy it. I have personally been affected by the cuts to services that have hindered my own attempts to free myself enough from my own disturbances and depression so that I can find a way of being in this world that allows to me function in a better way than I am able to now… In order that I don't spend much of my time wishing I could go to sleep and never wake up, or fighting strong suicidal impulses.
I am wondering if it is even possible to be well-adjusted in a maladjusted world. If being well-adjusted means accepting inequality and injustice and allowing it to flourish, then I guess my project is doomed to failure.
If you believe the hype about Atzmon, as represented by his rivals, then he aims to turn us all into jack-booted racists. I know enough about him to think this is preposterous, and I am beginning to believe that part of what makes them most uncomfortable and angry about him – all that he hates most about the way that his Jewish upbringing has affected him – makes them profoundly uncomfortable about themselves too because, when we are confronted with parts of ourselves that repulse us, we often lash out.
I do believe that Gilad is part of a much wider struggle towards a world where we can live in dignity, and at peace with one another – for a while he ended all his performances with "What a wonderful World". In any case, any new and improved society will have to include all, including those who offend us, disturb us or are from the far Right, regardless of whether we like them or not.
At the least Atzmon opens a debate that I think needs to be had – and which has been censored at a major cost to many – but he has chipped away at it and it seems to me that the debate is beginning to open up.
Despite all the time I have spent reading Atzmon, and listening to him, andrecording him, I still don't hate anyone on the basis that their mother or father happened to be Jewish. In fact, some of the most influential and loved people in my life fall into that category. So if his opponents are right about his project then it appears to be a failed project.
If his project is the deJudaization of Atzmon, it too is doomed to failure because his upbringing is central to who he is now. But his argument that people need to find a way of understanding and reducing the influence of the environments we grew up in and relinquishing the identities foisted upon us by them, has some validity in it, and it does seem that an increasing number of Jews are starting to explore the path.
I am out of energy – follow the links if you want to know more – and read Atzmonif you are able to open your mind enough to hear what he has to say, or perhaps start by listening to his music. If you insist on judging him solely on what his opponents say, then you aren't going to be able to do it. And if you insist that you will only relate to me if I denounce him and stop reading his writings, then farewell until such time that you are ready to allow me the freedom to follow my own instincts and respect my right to live a life with as much integrity as I can muster.
The Paedophile MP: How Cyril Smith Got Away with It highlights the similarities between his story and that of Jimmy Savile – and the TV culture that turned a blind eye
Cyril Smith: shaped his professional life to have access to vulnerable children. Photograph: Hulton Archive
Although it is common to complain about how quickly time passes, it seems extraordinary that, at this time last year, Jimmy Savile was still largely regarded as a knight and saint of charitable giving and children's entertainment, while George Entwistle was energetically setting out to reform the BBC as its new director general.
The downfalls of Savile and Entwistle will be marked by numerous programmes and articles in October and November. But while those reports will almost inevitably be backward-looking, a documentary going out tonight marks the anniversary more tangentially and, crucially, by taking the story forward.
The Paedophile MP: How Cyril Smith Got Away with It (11.05pm, Channel 4) has multiple connections with the Savile affair. The presenter, Liz McKean, was the reporter on the abandoned Newsnight investigation into some of the victims of the broadcaster's paedophilia, which began the series of events that led to ITV's documentary Exposure: The Other Side of Jimmy Savile and then the BBC management fiascos that forced Entwistle out after 54 days in charge.
McKean opted for voluntary redundancy from the programme during the post-Entwistle period of infighting and tonight marks her first return to the screen as a freelance. And, while she has a direct link to the Savile events, her documentary contains numerous indirect ones between two men who were knighted for their service to the state.
Cyril Smith (1928-2010) was an eccentric northerner (mayor of, then MP for, Rochdale) who became a court jester – though, in his case, for David Steel's Liberals rather than Margaret Thatcher's Tories – and television personality by filling that category in English society classified as "larger than life". Indeed, in one of the glowing obituaries that are shown at the start of McKean's report, Sir Menzies Campbell oddly describes Smith as having been "literally larger than life", which seems an odd thing to say about someone who has just lost their life, but was presumably an attempted delicate reference to the 29st girth that became Smith's equivalent, as a visual trademark, of Savile's gold lame tracksuits.
Like Savile, Smith shaped his professional life to have access to vulnerable children; running the children's committee in his local politics career, and running schools and care homes. One of Smith's alleged victims tells McKean that a kindly worker advised him to keep out of the way during the politician's visits, a chilling echo of the claim that young patients at Stoke Mandeville hospital were told to pretend to be asleep during the broadcaster's ward rounds.
In both cases, the police investigated relatively early but no charges were brought, although, with Smith, Dispatches makes alarming suggestions that the Liberal MP may have been protected by security services during the period of the Lib-Lab pact. A police officer recalls that he was discouraged from interviewing, during an unrelated murder investigation, a young man who claimed to be a victim of Smith.
As in ITV's Savile documentary, telling use is made of archive footage, including a 1974 Liberal election broadcast, in which Smith calls for a restoration of Christian-based moral values in Britain, and a clip of the MP clowning around on a children's TV show.
The oddity of Smith being invited on such a programme – it seems unlikely that Campbell would ever have become a guest on teatime telly – raises the concern that he, like Savile, saw juvenile studios as a hunting ground, although there is no suggestion that the TV show featured in the programme led directly to an incident of abuse. At best, it confirms the naivety of an era in which, in startling contrast to the reflex online dyspepsia of today, the best motives were generally attributed to people. With Cyril Smith, we may suspect, there was also a tendency to regard him as sexually neuter because of his bulk.
In another comparison with Savile, Smith has now been the subject of an alarming and well-reported documentary. This one will not have the same impact because the institutional damage is to the Lib Dems and the police, rather than the BBC, and most of the allegations have already appeared in print in either Private Eye or newspapers.
But, with McKean showing what a loss from Newsnight she will be, this Dispatches is a powerful pulling together of what Smith did and what the police and politicians failed to do, which adds further evidence of the way in which, in the 60s and 70s, the authorities – and, though less culpably, television viewers – indulged in the creation of monsters of eccentricity whose popularity became a cover for sexual depravity.
Hilda Murrell was abducted and murdered in 1984 in Shrewsbury
The 78-year-old was found with multiple signs of torture
Nephew believes she was killed because she 'knew too much'
Commander Robert Green says her connection to him 'sealed her fate'
Green was at the heart of operation which sank the Belgrano in 1982
PUBLISHED: 21:00 GMT, 20 July 2013
Radical activist: Hilda Murrell, 78, was murdered in 1984 and her nephew believes it was because she knew something she should not
It is nearly 30 years since my aunt, Hilda Murrell, was abducted, beaten, stabbed and left to die  in a copse in the countryside outside Shrewsbury.
Her murder has become a cause celebre, not just because of the shocking manner of her death, but because of the unanswered questions that refuse to go away.
Hilda, a 78-year-old rose-grower and anti-nuclear environmentalist, was a keeper of dangerous secrets.
Involved in top-secret work at Bletchley Park in the Second World War, she was an independent, well-connected and informed opponent of Britain's plans for nuclear power and weapons.
Because of her close association with me, she was suspected of having sensitive information about the sinking of the Argentinian cruiser General Belgrano in the 1982 Falklands War.
Someone wanted her silenced for this, or was it for even  more politically damaging information?
The past three decades have seen a rising tide of  evidence that the true perpetrators were the British security services.
Meanwhile a man is languishing in jail, wrongly convicted of a crime he did not commit. Hilda was my close friend and mentor and I was her next of kin.
I was a commander in Royal Navy Intelligence at the heart of the Falklands War, thus I fear it is more than  possible that having me as her nephew sealed her fate.
The struggle to uncover what really happened goes on. Michael Mansfield QC has joined my campaign for a Commission of Inquiry.  Austin Mitchell MP is gathering support in the House of Commons.
But standing up for the truth comes at a cost. Our home has been broken into several times, computers interfered with, possessions disturbed, yet nothing stolen. Our mail often arrives in our PO box late, damaged or even empty.
I still find my phone calls mysteriously disconnected mid-conversation. I do not own a mobile phone because they can be listened to.
Following death threats in Britain – including calls to a friend saying 'tell Rob Green he's next' – I feel like a fugitive in my own country. Even after I emigrated to New Zealand, the harassment has continued.
Some UK-based security organisation with extraordinary persistence, reach and resources seems desperate to impede and frighten us. The most obvious motive is that, with the help of my wife Kate Dewes, I am getting too close to discovering who murdered my beloved aunt, friend and mentor – and why.
'They've rubbed her out.' It was my immediate thought, an involuntary conviction. At 2pm on Saturday, March 24, 1984, West Mercia Police rang to say they had found an old woman's body. Hilda had been missing since the Wednesday.
Her mutilated corpse had been discovered in a poplar copse six miles outside Shrewsbury, some 500 yards from her crashed Renault 5.
War connection: Commander Robert Green believes the sinking of Argentinian cruiser General Belgrano holds the key to Hilda Murrell's murder
Sexually assaulted, stabbed through her upper right arm and with five shallow stab wounds in the abdomen, she was naked from the waist down. There were severe abrasions on the knees. She had defence cuts on each hand, the  hyoid bone in her neck and her right collar bone were broken. Her face was bruised. A trail of her belongings led across a heavy clay field to her body. No valuables were missing, only £40-odd in cash.
Hilda was a remarkable woman.  A 1927 Cambridge graduate, she had hoped for an academic career, but instead became director of her family's respected rose nursery. After retiring in 1970, she became an ardent anti-nuclear activist.
She was much more than my only aunt. We clicked: she the anti-nuclear campaigner, a Liberal voter; I an apolitical, typically Conservative naval Commander with nuclear weapons experience and a top-security clearance.
In 1979, as Personal Staff Officer to the Assistant Chief of Naval Staff (Policy) in the Ministry of Defence, I was a fly on the wall as the Admiralty debated replacing Britain's nuclear-armed Polaris submarines with Trident.
The meltdown of the US reactor at Three Mile Island in Pennsylvania had endorsed Hilda's view that nuclear power was too hazardous for civil use.
Margaret Thatcher was determined to introduce new nuclear plants of a similar design, the first of which would be built at Sizewell in Suffolk. When Hilda was murdered, she had just been given approval to testify as an independent objector at the public inquiry.
The Secretary of State for Defence, Michael Heseltine, responded to the growing anti-nuclear movement by setting up a propaganda unit in the Ministry of Defence. It had direct links with MI5 and according to whistleblowing agent Cathy Massiter its branch, dealing with 'domestic subversion', was expanded.
Conspiracy: Robert Green, pictured in 1978, believes his involvement in the sinking of the Belgrano during the Falklands War may have led to his aunt's death
In April 1982, Britain went to war with Argentina and I found myself working in the command bunker at Northwood in North-West London in charge of a 40-strong team providing round-the-clock intelligence support to the fleet.
Later I took redundancy from the Navy and dropped out of the 'Establishment'. I was now earning my  living thatching roofs but I knew about the Falklands and nuclear weapons. No wonder there was  suspicion about my motives.
From the outset, and despite an ocean of contradictory evidence, West Mercia Police wanted to believe that Hilda's murder was 'a burglary gone wrong'.
In June 2003, Andrew George, a 35-year-old local labourer was arrested. The officer from West Mercia Police who gave me the news responded to my incredulity by saying: 'Yes, Rob – but we can make it fit the facts.'
He was asking me to believe that Hilda had been abducted and murdered by a truant from a foster home who could not drive. George had been aged only 16 in 1984.
In 2005 he was sentenced to  13 years. A 2006 appeal was rejected. His conviction stands as only one among many errors, omissions and distortions which bedevil the case. It seems incredible that 'burglary' remains the official reason why Hilda was murdered.
THE ASTONISHING POLICE MISTAKES
The police account of Hilda's death was riven with anomalies, and so was the handling of the case.
The police inspected Hilda's crashed car by sunset on the Wednesday. Yet they did not check her house until the Friday evening.
There is evidence of changes to her home while she was missing, including doors and windows open and shut, and lights switched on and off.
There were many reports of suspicious people and vehicles around the house and her crashed car. Yet the police ignored them all.
A white van was reported parked in her drive around the time of her abduction.
According to the owner of  the copse, the body was not there on the Thursday when he was checking trees for felling.
So was Hilda abducted to a safe house for interrogation before being left to be discovered on Saturday? The pathologist concluded that, despite her many injuries, Hilda had died of hypothermia.
She had several superficial stab wounds, but a lack of blood. Were some of the wounds inflicted after death to simulate an attack?
Was this to conceal that she had been murdered by breaking her neck before being carried into the copse and a false trail laid of her clothing plus boots, broken spectacles and kitchen knife?
Did the police know about the crime before the body was discovered?
Who were the mysterious officers a witness saw 'on a murder hunt' on farmland near the abandoned car on the Friday? Why did two detectives visit a Shrewsbury sex counsellor on the Friday evening before the body was discovered  asking if he knew of any man with sexual problems and a preference for violence to old ladies and interfering with their clothing?
WHAT DID SHE KNOW, AND WHO CARED?
'If they don't get me first, I want the world to know that at least one old woman has seen through their lies.' That was what Hilda told ecologist and anti-nuclear campaigner Gerard Morgan-Grenville at the end of her last, agitated 30-minute call  to him.
As well as preparing her Sizewell paper, she had been distributing  his leaflets making sensitive allegations about nuclear weapons being deployed in British warships to the Falklands War and revealing that the Belgrano was sunk 59 miles outside the exclusion zone.
This information could only have come from an inside source, putting her link with me under suspicion (although I had never made any unauthorised disclosures.)
Murder hunt: Police stopping cars near the scene of the murder of Ms Murrell in 1984, near the wood where the elderly woman's body was dumped
Morgan-Grenville was an Old  Etonian friend of the maverick Labour MP Tam Dalyell, who was embarrassing Mrs Thatcher with other secret details. On Monday, March 19, 1984, Dalyell hand- delivered a letter to Mr Heseltine asking nine new questions about the Belgrano episode. Two days later, Hilda's house was searched and she was abducted.
Later that year, Dalyell announced in Parliament that 'British intelligence had been involved'.
Hilda had also conferred with dissident nuclear scientists, one of whom had discovered a serious flaw in the control rods of the Three Mile Island nuclear reactor.
It is possible that Hilda held still more damaging material. Several witnesses have come forward with information that Hilda was involved with Bletchley Park. One elderly woman, now dead, reported that Hilda was her supervisor.
There is strong circumstantial  evidence that Hilda was trying to prevent some extremely sensitive documents from being stolen  and suppressed.
Three days before her abduction, she tried to leave documents with a friend. Less than an hour before she was abducted, she phoned a veteran peace activist from a callbox asking him to meet her that evening with a 'stout bag' for a large number of documents she wanted published. Though no one could prove any of Hilda's papers were taken, her  document satchel and handbag were not found.
CRUCIAL EVIDENCE OF A HIT SQUAD
Andrew George, the man convicted of the murder, told a fellow prisoner who was a key prosecution witness at his trial that he had been encouraged to burgle Hilda's house by a strange woman who told him she had 'friends in a white van who would clear up after him'.
While on remand, George  apparently confessed to his dying father that, on entering Hilda's house, two men held guns to his  head and threatened to kill him, but promised him £60,000 if he kept his mouth shut.
Jailed: Andrew George was convicted of the murder in 2005, despite Hilda being seen in a car with a man – then 16 year old George could not drive
There is no doubt George was there: his DNA was found in semen on Hilda's underslip and clothing and his fingerprints were in her house. But what had he been forced to do, and why?
There is also crucial unexamined evidence showing male DNA under Hilda's fingernails on both hands, and semen on her cardigan, that could not have come from George.
The fingernail DNA established Hilda had fought with another man. Why was this ignored by both prosecution and defence?
And why did the Forensic Science Service 'lose' the body sheet and crucial body parts associated with toxicology tests, including Hilda's brain, liver, stomach contents, bile and urine?
DID THE KILLERS USE A DECOY
An affidavit from Trina Guthrie, treated by Hilda as an adopted niece, set out an account of Hilda's death from a former convict.
He had been told the following: that Hilda had died at the hands of  a team despatched to search for copies of secret signals relating to the Belgrano sinking.
The man had shared a cell in a prison near York with another inmate serving 15 years for armed robbery, who claimed to have led a team of three men and a woman hired by a 'secret intelligence department' to do freelance work.
The team leader allegedly reported to the Cabinet Office via an MI5  liaison officer.
The female team member, wearing Hilda's hat and coat, was driven in her car by one of the other men through town and out to near the copse as a decoy.
Witnesses reported apparently seeing 'Hilda', obscured by a wide-brimmed floppy brown hat, slumped in the passenger seat of her own car on the day of her disappearance.
Meanwhile the real Hilda was allegedly taken to a safe house where she was subjected to further interrogation under torture with a knife. Two nights later she was dumped in the copse and left to die.
The use of a decoy is reminiscent of tactics from Northern Ireland  at the time, where suspects were abducted by snatch squads, sometimes criminals in the pay of the security services.
SO MANY PEOPLE HAVE BEEN SILENCED
Why have those involved in attempting to find the truth been met with threats, harassment or harm? Philip Griffith, whose mother was one of Hilda's friends, allegedly overheard three men in a Brighton pub bragging how they killed her. He was later found drugged with morphine and beaten to death in a park. Someone had emptied his flat.
Cecil Woolf, publishers of Graham Smith's book Death Of A Rose-Grower and several books by  Dalyell criticising the Thatcher Government, experienced a mysterious break-in.
Judith Cook, author of Who Killed Hilda Murrell?, was harassed. Lady Dora Russell, a 91-year-old who wrote a letter to the newspapers supporting Cook, was beaten up by an intruder. A postcard followed: 'We broke into Hilda Murrell, we broke into the Woolf's .  .  . and we'll break in wherever we want to .  .  .'
And then there are the break-ins at our Christchurch home and more than 20 years of mail interference: letters opened, letters slashed, contents stolen.
If Andrew George abducted and murdered Hilda, why are we and key witnesses still being harassed and intimidated?
Where to from here? First, there is the urgent need to release Andrew George – a petty thief never previously imprisoned. DNA evidence in possession of the police and forensic service would probably establish beyond reasonable doubt that at least one other man, whom Hilda had scratched, and possibly another man whose semen was on her cardigan, were involved in her murder.
Having reopened the case, there has to be a proper Commission of Inquiry similar to the Hillsborough Independent Panel, led by a distinguished independent person with no links to the security apparatus.
Only such an investigation can recommend how to prevent further corrupt, politicised abuse of the British justice system.
Finally, I hope my pursuit of the truth about how and why Hilda died so violently will encourage others suspected of suffering injustice at the hands of the security authorities to come forward.
A Thorn In Their Side, by Robert Green, is published by John Blake, priced £7.99.
By David Fisher @DFisherJourno
Kim Dotcom urged New Zealanders last night to oppose the GCSB spying bill – but predicted it would take a change of government next year to protect their privacy.
The comments came during a public meeting where 500 people heard Mr Dotcom join academics, civil libertarians and lawyers in opposing the legislation.
Mr Dotcom had the most personal story to tell – part of the current debate is the fallout following the discovery of illegal spying on him by the Government Communications Security Bureau (GCSB).
Poll: More people believe Dotcom
He was joined on stage by New Zealander of the Year Dame Anne Salmond, Law Society representative Dr Rodney Harrison, QC, and Tech Liberty online rights advocate Thomas Beagle.
The meeting was chaired by retired Supreme Court judge Justice Sir Ted Thomas, who tongue-in-cheek pledged neutrality on the "iniquitous, scurrilous and foul bill".
Mr Dotcom said he expected a change of government would be needed to reverse the law, which is likely to pass with a one-vote majority now United Future leader Peter Dunne has pledged his support.
Labour MP David Cunliffe sat in the front row last night. His party leader, David Shearer, watched unnoticed from the rear of the hall with Labour's finance spokesman, David Parker.
"I am a living and breathing example of why the GCSB must not be given greater powers and limited accountability," Mr Dotcom said.
Referring to the special warrant signed to keep secret the illegal spying against him, he said government actions had been telling.
"[Their] first response was dishonesty, followed by an attempted cover-up.
"The new GCSB bill is like raising the speed limit after getting a speeding ticket. And it doesn't mean the GCSB won't be speeding again."
Dame Anne Salmond said the proposed spy law was one of a series – the others were passed recently – which threatened the rights of New Zealanders. She said Kiwis shouldn't suffer an "electronic McCarthyism" and called on politicians to show "backbone".
"At times like this they need to show some backbone and prove they are worthy of the trust we place in them."

(Victor Rothschild, 1910-1980,  the famous "Fifth Man" of the Cambridge Five Spy Ring) 
Reprise of key article:
Here is proof that the Rothschild-controlled
central banking cartel is behind
Communism and world government tyranny. 
"Which is more plausible? One of the richest men in the world, Victor Rothschild espoused Communist ideals so that his own fabulous wealth and position could be taken away?  Or that Communism in fact was a deception designed to take away our wealth and freedom in the name of "equality" and "brotherhood"?  "
W.II for a recorded £50,000 to lobby for total war with Germany, and in W.W.1 Churchill had a bank account in the name of 'Colonel Arden,' to accept these secret donations."
By Henry Makow Ph.D.
from Feb 2006. slightly revised

In 1942, Sir Mark Oliphant, a leading British physicist
 was shocked when a messenger delivered a part from his new radar technology with a warning from MI-5 Security Inspector Victor Rothschild to "tighten up your security."A few days earlier Rothschild had visited Oliphant's Birmingham University lab, quizzed him on his research, and pocketed the three-inch diameter magnetron.But talk about chutzpah!Baron Rothschild was himself a Soviet agent! Before returning the magnetron, he had transmitted detailed drawings to Moscow, a fact later confirmed by his KGB handlers.Oliphant related this story in 1994 to Roland Perry, the Australian author of 
The Fifth Man 
(1994, Sedgwick and Jackson, 475 pp).Between 1935 and 1963, the Soviet Union knew all of Britain's military and scientific secrets thanks  to "The Cambridge Five" a spy ring that operated in M1-5, MI-6 and the Foreign Office. Western intelligence agencies were rendered ineffective and Allied secrets, including the design of the atomic bomb, were stolen.
(Only a society bent of suicide would portray these dupes and traitors in a positive light.) 
The traitors were Kim Philby, Donald Maclean, Guy Burgess and Anthony Blunt. But there is a natural reluctance to admit that "the Fifth Man" was Nathaniel Meyer Victor Rothschild (1910-1990), the Third Baron Rothschild, the British head of the world's richest banking dynasty , which controls the Bank of England.In 1993, after the dissolution of the Soviet Union, six retired KGB Colonels in Moscow confirmed Rothschild's identity to Roland Perry. Col. Yuri Modin, the spy ring's handler, went on the record.Perry writes: "According to …Modin, Rothschild was the key to most of the Cambridge ring's penetration of British intelligence. 'He had the contacts,' Modin noted. 'He was able to introduce Burgess, Blunt and others to important figures in Intelligence such as Stewart Menzies, Dick White and Robert Vansittart in the Foreign Office…who controlled Mi-6."  (p.89)You can understand the reluctance. The Rothschilds are undoubtedly the largest shareholders in the world's central banking system. Victor Rothschild's career as Soviet agent confirms that these London-based bankers plan to translate their monopoly on credit into 
a monopoly on everything 
using government as their instrument, ultimately a "world government" dictatorship akin to Communism.It adds credence to the claim the
Rothschilds were behind the Bolshevik Revolution, and used the Cold War and more recently the 9-11 hoax and bogus "War on Terror" to advance their world hegemony.Which is more plausible? One of the richest men in the world, Victor Rothschild espoused Communist ideals so that his own fabulous wealth and position could be taken away?
Or that Communism in fact was a deception designed to take away our wealth and freedom in the name of "equality" and "brotherhood"?
(Evil and Rich)

MAN OF ACTION
According to "The Fifth Man", Victor Rothschild had an IQ of 184. He was a gifted jazz pianist with an intuitive understanding of many scientific disciplines. He saw banking as a dreary affair and preferred the exciting example of his great grandfather Lionel Rothschild (1808-1879) who Benjamin Disraeli immortalized as "Sidonia" in the novel Coningsby (1844).
"No minister of state had such communication with secret agents and political spies as Sidonia. He held relations with all the clever outcasts of the world. The catalog of his acquaintances in the shape of Greeks, Armenians, Moors, secret Jews, Tartars, Gypsies, wandering Poles and Carbonari, would throw a curious light on those subterranean agencies of which the world in general knows so little, but which exercise so great an influence on public events. The secret history of the world was his pastime. His great pleasure was to contrast the hidden motive, with the public pretext, of transactions." (Coningsby pp. 218-219)
Rothschild studied Zoology at Cambridge where Anthony Blunt recruited him for the KGB about 1936. (Blunt later said it was Rothschild who recruited him.) Rothschild later joined MI-5 and was in charge of counter sabotage. He instructed the military on how to recognize and defuse bombs. Rothschild was a personal friend of Winston Churchill. Perry writes:
"The two socialized often during the war years. Rothschild used his wealth and position to invite the prime minister to private parties. His entree to the wartime leader, plus access to all the key intelligence information, every major weapons development and his command of counter-sabotage operations in Britain, made Rothschild a secretly powerful figure during the war years…The result was that Stalin knew as much as Churchill about vital information, often before the British High Command was informed." (xxviii-xxix)
Rothschild helped neutralize enemies of the Soviet Union who came to the British for support. For example, he was involved in the cover-up of the assassination of Polish war leader and British ally Wladyslaw Sikorski, whose plane was blown up in July 1944. Sikorski had become burdensome to Stalin after he discovered the KGB had massacred 16,000 Polish officers in the Katyn Woods and elsewhere in 1940.
In 1944, Blunt, Burgess and Philby all stayed with Victor at the Rothschild mansion in Paris.  Rothschild was briefly in charge of Allied intelligence in Paris and interrogated many prisoners.
After the war Rothschild spent time in the US overseeing attempts to learn the atom bomb secrets. Due in part to the Cambridge Five, Perry says "the Russians knew about every major intelligence operation run against them in the years 1945 to 1963."  (xxxi)
CONCLUSION
Victor Rothschild held many jobs that served to disguise his true role which I suspect was that of a member of the Illuminati Grand Council. (The Illuminati represent the highest rank of Freemasonry.)  He was not a lowly agent. He probably gave orders to people like Winston Churchill, FDR and Stalin.
For example, he ensured that the USSR supported the establishment of the State of Israel.  "He knew the proper back-channels to reach decision-makers in Moscow," a KGB Colonel told Perry. "Let us just say, he got things done. You only did that if you reached the top. He was very persuasive." (176)
T Stokes wrote: " In the Russian Intel archives Lord and Lady Rothschild are codenamed; "David and Rosa." Rothschild and Churchill were inseparable during W.W.II. The bankers bought Churchill's services in W.W.II for a recorded £50,000 to lobby for total war with Germany, and in W.W.1 Churchill had a bank account in the name of 'Colonel Arden,' to accept these secret donations."
The super rich have more in common with each other than they have with the rest of humanity. It appears they have abandoned their natural role as leaders and benefactors, and instead conspire to enchain us. It's too bad because the only thing they don't already have is… love.
The fact that Rothschild was protected until his death suggests this is a ruling class conspiracy. According to Greg Hallett, Anthony Blunt, a fellow spy, was an illegitimate son of George V, half-brother and look-alike to Edward VIII, the Duke of Windsor. Until his exposure in 1964, Blunt was Knighted and Curator of the Queen's art collection. He received immunity from prosecution in exchange for his confession.
Many believe this conspiracy is "Jewish." Yes but "generational Satanist" would be more accurate. These  Sabbatean Jews intermarry with Gentiles. The current Lord Jacob Rothschild, the Fourth Baron Rothschild is Victor's son by his first wife Barbara Hutchinson, pictured above, a non-Jew who converted. In Jewish law, Jacob Rothschild is not a Jew. He married Serena Dunn. By the way, Meyer Amschel,  Victor's only son by his second marriage, also to a non-Jew, 'committed suicide' in 1996.  
While Victor Rothschild pretended to "socialist ideals," this was just a ruse to entrap misguided idealists. The banker was a conscious traitor. Treason is the template for contemporary politics. The central banking cartel is erecting its "world governance" dictatorship and anyone who wants to succeed must be loyal to the sick new paradigm and a traitor to the genuine old. While distracting us with sex and sports, our political and cultural "leaders" attack our national, religious, racial and family foundations using  war, homosexuality, pornography, feminism, mass migration and "diversity."
Clearly, we need new leaders who will stand up to the owners of the world monetary system. The destiny of humanity is at stake.
Krister said (July 21, 2013):
Barry Chamish wrote an article named "Just As Scared, Just As Doomed", where he writes:
"Chaim Weizmann was the emissary of the British crown, and its associated secret
societies. He did their bidding and was welcome in all corridors of power. As you
shall see, even the Rothschilds had to seek his permission before financing any
project."
Then he quotes a part from M. J. Nurenberger's book "The Scared And The Doomed -
The Jewish Establishment vs.The Six Million" (he also writes that the book "is one of the
most important works about modern Jewish history"):
"It was no accident that Weizmann fought any attempt to support the 'illegal'
immigration when the doors of Palestine were closed, and that he resented anyone
who contradicted his views. For example, at the beginning of World War II, in
London, where he lived, when asked by one of the Rothschilds to help the Irgun
bring a boat of Aliyah Bet to Palestine, Weizmann said, 'he would not sit down with a
satan.' This was already at the time that there was no other avenue of escape." pp 90
The above indicates that there was people like Chaim Weizmann above Victor Rothschild, making the decisions about Jewish world affairs. My guess is that we shall look at the Rothschilds as financial technocrates, taking orders from a secret Jewish World-Kahal making decisions in accordance with the Protocols. 
http://rense.com/general19/doomed.htm