Finding Truth In an Illusory World
The overwhelming majority of Americans want to hear us debate the Republicanand Democratic candidates. Will Trump and Clinton stand up for democracy?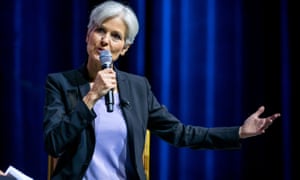 PHOTOCREDIT – 'The CPD is a thinly disguised scheme to protect the two establishment parties from competition.' Photograph: MediaPunch/Rex/Shutterstock
Presidential debates should be an opportunity for the American people to decide the direction of our nation. But since 1987, everything about the debates has been predetermined by the party bosses who run Washington.
Consider that 76% of Americans want the presidential debates to include Gary Johnson and me. Yet the phony Commission on Presidential Debates (CPD) is trying to rob voters of the open debates they want.
The CPD is actually a private corporation that refuses to disclose its current funders or sponsors. The Democratic and Republican National Committees both select its leaders. The CPD literally excludes the 50% of voters who reject their…
View original post 692 more words