Uprootedpalestinians's Blog
Promoted to high political office simply because he was a school chum of Cameron's he is now turning out to be a dangerous liability.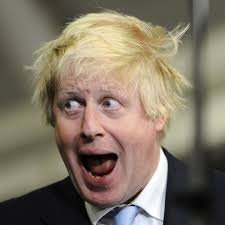 He blames the Russians for the bombing of a Syrian aid convoy, not the slightest proof of that exists, in fact the evidence on the ground suggest that it was a victim of a ground attack , almost certainly carried out by ISIS terrorists.
He accuses the Russian of committing war crimes in Syria, but when asked what International Law or UN Resolution authorises the UK to go on bombing runs in Syria he was unable to answer. That of course IS a war crime.
Now he's calling for demonstrations outside the Russian Embassy, did it never occur to the idiot that the Russians may well start reciprocal action in Moscow?
Boris "the clown" Johnson was also one of the leading dimwits calling for Brexit …
View original post 332 more words