Nwo Report
At $800,000 per round, the Long Range Land Attack Projectile has been priced out of business.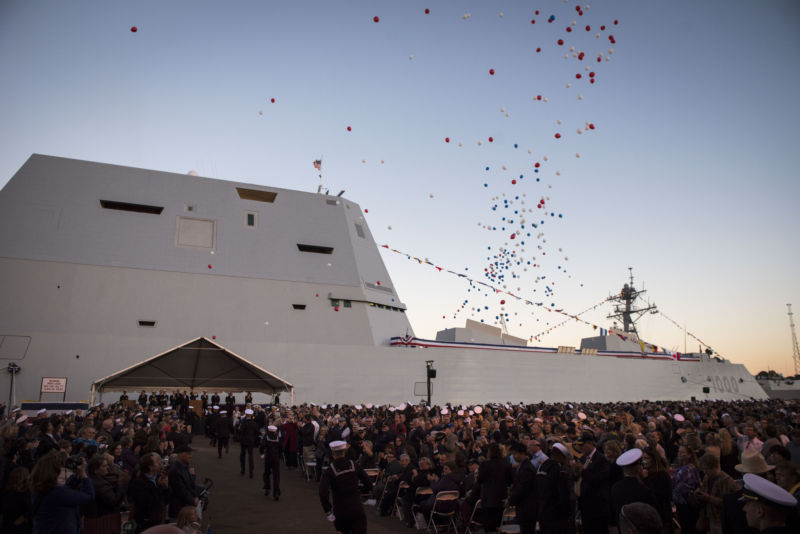 Source: Sean Gallagher
The USS Zumwalt (DDG-1000) is the US Navy's latest warship, commissioned just last month—and it comes with the biggest guns the Navy has deployed since the twilight of the battleships. But it turns out the Zumwalt's guns won't be getting much of a workout any time soon, aside from acceptance testing. That's because the special projectiles they were intended to fire are so expensive that the Navy has canceled its order.
Back when it was originally conceived, the Zumwalt was supposed to be the modern-day incarnation of the big-gunned cruisers and battleships that once provided fire support for Marines storming hostile beaches. This ability to lob devastating volleys of powerful explosive shells deep inland to take out hardened enemy positions, weapons, and infrastructure was lost after the Gulf War's end, when the…
View original post 524 more words